AI Research Scientist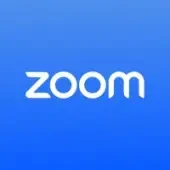 Zoom
Software Engineering, Data Science
San Jose, CA, USA
Posted on Friday, November 3, 2023
About the Team
We are seeking a highly accomplished and visionary AI Research Scientist to join our AI team. As an AI Research Scientist, you will lead and drive cutting-edge research in artificial intelligence, pushing the boundaries of innovation and making significant contributions to our organization's AI strategy. You will work closely with cross-functional teams to develop and implement advanced AI models and algorithms that solve complex business challenges. The ideal candidate will have a strong research background, a proven track record of breakthrough research in AI, and the ability to lead and mentor a team of researchers.
About the Role
Responsibilities:
Lead and oversee the research and development of advanced AI models, algorithms, and methodologies to address complex business problems and enhance our AI capabilities.

Drive the research agenda and provide technical leadership to a team of researchers, fostering a culture of innovation, collaboration, and excellence in research.

Collaborate closely with product managers, engineers, and data scientists to understand business requirements and translate them into research projects that deliver practical and impactful solutions.

Stay up-to-date with the latest advancements in AI research, including deep learning, natural language processing, computer vision, reinforcement learning, and related areas, and evaluate their potential application to our organization.

Design and conduct experiments, develop prototypes, and perform rigorous evaluation of AI models and algorithms to validate their effectiveness and applicability.

Publish research findings in top-tier conferences and journals, and actively contribute to the scientific community through participation in relevant conferences, workshops, and forums.

Collaborate with external research partners, universities, and other organizations to foster collaborative research projects and stay at the forefront of AI advancements.

Provide technical guidance and mentorship to junior researchers, promoting their professional growth and development.

Collaborate with cross-functional teams to transfer research innovations into production-grade AI solutions, ensuring seamless integration with existing systems and processes.

Collaborate with legal and compliance teams to ensure adherence to ethical standards and regulatory requirements in AI research and development.
About you:
Basic Qualifications:
Ph.D. in Computer Science, Artificial Intelligence, Machine Learning, or a related field. Post-doctoral research experience is highly desirable.

A strong research track record with a proven record of breakthrough research contributions in AI, demonstrated through publications in top-tier conferences and journals.

Expertise in one or more areas of AI research, such as deep learning, natural language processing, computer vision, reinforcement learning, or related fields.

Proficiency in programming languages commonly used in AI research, such as Python, TensorFlow, PyTorch, or similar frameworks.

Strong mathematical and statistical background, with the ability to develop and analyze complex AI models and algorithms.

Experience in leading and managing a team of researchers, with a focus on fostering innovation, collaboration, and high-quality research output.

Excellent problem-solving skills and the ability to think creatively and critically about research challenges.

Strong communication and presentation skills, with the ability to effectively convey complex technical concepts to both technical and non-technical audiences.

Ability to work in a fast-paced, dynamic environment, manage multiple projects simultaneously, and deliver results within deadlines.

Strong publication record and active participation in the AI research community, including serving on program committees, organizing workshops, or reviewing for conferences/journals.
Salary Range or On Target Earnings:
Minimum:
$117,000.00
Maximum:
$233,900.00
In addition to the base salary and/or OTE listed Zoom has a Total Direct Compensation philosophy that takes into consideration; base salary, bonus and equity value.
Information about Zoom's benefits is on our careers page here.
Note: Starting pay will be based on a number of factors and commensurate with qualifications & experience.
We also have a location based compensation structure; there may be a different range for candidates in this and other locations.
About Us
Zoomies help people stay connected so they can get more done together. We set out to build the best video product for the enterprise, and today help people communicate better with products like Zoom Contact Center, Zoom Phone, Zoom Events, Zoom Apps, Zoom Rooms, and Zoom Webinars.
We're problem-solvers, working at a fast pace to design solutions with our customers and users in mind. Here, you'll work across teams to deliver impactful projects that are changing the way people communicate and enjoy opportunities to advance your career in a diverse, inclusive environment.
Explore Zoom:
We believe that the unique contributions of all Zoomies is the driver of our success. To make sure that our products and culture continue to incorporate everyone's perspectives and experience we never discriminate on the basis of race, religion, national origin, gender identity or expression, sexual orientation, age, or marital, veteran, or disability status. Zoom is proud to be an equal opportunity workplace and is an affirmative action employer. All your information will be kept confidential according to EEO guidelines.