Carrier Sales Account Manager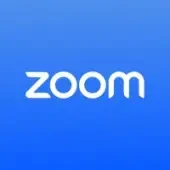 Zoom
Sales & Business Development
Singapore
Posted on Friday, September 22, 2023
Zoom is currently seeking a Carrier Sales Account Manager, to oversee our APAC Telecommunications Partner Sales activity within the Singapore region. The successful candidate will help scale existing business with strategic telecom partners, as well as explore new partnerships to continue our business growth.
Responsibilities:
Responsible for driving sales for Zoom through the Telecommunications Carrier Partnerships
Implementing strategies, tactics and initiatives to create explosive sales opportunity pipeline
Act as the primary conduit between Zoom Direct Sales and our Carrier Partner Sales Teams
Work with carrier sellers through the sales cycle to help win deals over competition
Provide accurate forecasting of pipeline and sales
Develop strategies for engagement with each Zoom Sales segment with our partners
Create productive cross-functional relationships within the carrier

organizations and

our internal Zoom partners including sales, engineering, product, operations and finance.
Work with sales managers to develop a strategy for each market
Requirements:
Previous business experience with telco carriers is mandatory
Experience in building new sales teams, developing personnel and overachieving results
Existing relationships within Telco Carriers Sales, Operations and Product organizations at field management and executive levels required.
Min 10 years of Channel Sales Experience
5+ years Direct sales experience
Must be proficient in utilizing SalesForce
Must be able to demonstrate a sustained track record of success
We believe that the unique contributions of all Zoomies is the driver of our success. To make sure that our products and culture continue to incorporate everyone's perspectives and experience we never discriminate on the basis of race, religion, national origin, gender identity or expression, sexual orientation, age, or marital, veteran, or disability status. Zoom is proud to be an equal opportunity workplace and is an affirmative action employer. All your information will be kept confidential according to EEO guidelines.
At Zoom, we care about our employees, their families, and their well-being. As part of our award-winning workplace culture and commitment to delivering happiness, our benefits program offers a variety of perks, benefits, and options to help employees maintain their physical, mental, emotional, and financial health; support work-life balance; and contribute to their community in meaningful ways. To view our benefits, click here.
About Us
Zoomies help people stay connected so they can get more done together. We set out to build the best video product for the enterprise, and today help people communicate better with products like Zoom Contact Center, Zoom Phone, Zoom Events, Zoom Apps, Zoom Rooms, and Zoom Webinars.
We're problem-solvers, working at a fast pace to design solutions with our customers and users in mind. Here, you'll work across teams to deliver impactful projects that are changing the way people communicate and enjoy opportunities to advance your career in a diverse, inclusive environment.
Explore Zoom: