Engineering Manager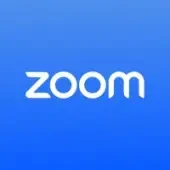 Zoom
Software Engineering, Other Engineering
San Jose, CA, USA
Posted on Friday, September 22, 2023
About the Team
The Zoom DevOps organization is responsible for the end to end external user experience of Zoom. In this role, you will work as an Engineering Manager reporting to the Head of DevOps to drive long-term improvements to Zoom's production ecosystem.
About the Role
Responsibilities:
Establish technical SRE best practices in concert with other senior leaders.

Engage with Zoom product leadership to address strategic availability, cost, and latency goals.

Develop technical requirements for infrastructure, services, and vendors.

Develop and drive technical convergence in production relevant areas, such as monitoring, deployment, failover, and database technology.

Guide and mentor senior engineers throughout Zoom in scalable ways, e.g., by establishing design review forums and targeted training.

Dig into deep technical problems impacting Zoom as needed, providing deep technical analysis, leadership, and recommendations to Zoom's executive staff.

Review and approve new product initiatives, addressing reliability, failover, design, cost, and capacity requirements.
About you:
Basic Requirements:
Bachelor's degree in Computer Science, Mathematics, Statistics or Engineering.

15+ years in the technology industry.

10+ years in a leadership role.

5+ years working in a senior leadership position in a DevOps or SRE adjacent role, including monitoring, deployment, data integrity, troubleshooting, developing, etc.

Experience could include acting in a senior technical leadership or management role with influence over hundreds of engineers.

Demonstrated experience successfully leading and influencing multiple products and/or components with independent maturities, risk tolerances, and design choices.

Deep technical knowledge of large scale product/system design, including client, server, storage, load balancing, distributed systems, and security. Ideal candidates have delivered on projects that span operational, architectural, and software implementation concerns.

Demonstrated leadership capabilities to drive projects beyond organizational boundaries, ideally influencing large organizational initiatives in a structured manner. Experience motivating others.
Salary Range or On Target Earnings:
Minimum:
$166,400.00
Maximum:
$364,000.00
In addition to the base salary and/or OTE listed Zoom has a Total Direct Compensation philosophy that takes into consideration; base salary, bonus and equity value.
Information about Zoom's benefits is on our careers page here.
Note: Starting pay will be based on a number of factors and commensurate with qualifications & experience.
We also have a location based compensation structure; there may be a different range for candidates in this and other locations.
About Us
Zoomies help people stay connected so they can get more done together. We set out to build the best video product for the enterprise, and today help people communicate better with products like Zoom Contact Center, Zoom Phone, Zoom Events, Zoom Apps, Zoom Rooms, and Zoom Webinars.
We're problem-solvers, working at a fast pace to design solutions with our customers and users in mind. Here, you'll work across teams to deliver impactful projects that are changing the way people communicate and enjoy opportunities to advance your career in a diverse, inclusive environment.
Explore Zoom:
We believe that the unique contributions of all Zoomies is the driver of our success. To make sure that our products and culture continue to incorporate everyone's perspectives and experience we never discriminate on the basis of race, religion, national origin, gender identity or expression, sexual orientation, age, or marital, veteran, or disability status. Zoom is proud to be an equal opportunity workplace and is an affirmative action employer. All your information will be kept confidential according to EEO guidelines.