Senior Editor (Science, Technology, Sports and Gaming)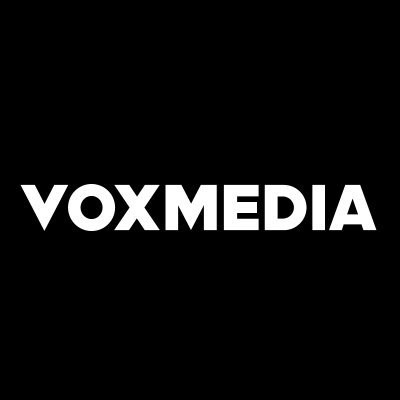 Vox Media
IT
New York, NY, USA
Posted on Tuesday, November 7, 2023
WHO WE ARE
Vox Media is seeking a talented, seasoned, quick-to-learn Senior Editor to join Vox Creative, supporting the Written Team in executing branded article campaigns. This role will focus specifically on the categories of science, technology, sports, and gaming, working primarily on articles running on Vox Media networks The Verge, Polygon, Vox, and SB Nation.
**This is a seasonal contract position that will work within the Vox Creative Written Team, under the direct supervision of the Executive Director, and continue working with the team through the Director's maternity leave. This role is anticipated to be a 5-month appointment.
Vox Creative is part of Vox Media, the leading modern media company. We guide our audience from discovery to obsession. We inspire essential conversations about what's now, what's next, and what's possible.
As a community of journalists and storytellers, business professionals, creators and technologists, we believe it is a moral and business imperative to amplify voices: to cultivate diversity, equity, and inclusion throughout our organization and media. This applies to our candidates, our teams, our storytelling, our creative work, and our platforms, products, and partnerships.
WHAT YOU'LL DO
Act as lead editor/writer on campaigns within your core vertical, creating clean copy with very few edits or oversight needed
Manage freelance writers, providing project direction, deadlines, line edits, and feedback on content
Oversee contracting, hiring, and invoicing of freelancers and experts
Vet presale concepts to support incoming RFPs, in partnership with the Creative Strategy team
Work closely with project managers, client services, and sellers to ensure we are delivering high quality content that satisfies the clients' needs
Troubleshoot campaign issues and anticipate potential production roadblocks
Have an excellent level of editorial judgment and ability to make sound calls with minimal input
Be an SEO master and be able to implement in your own content
Develop a strong working knowledge of cross-brand style guides
WHO YOU ARE
6-8 years of writing/editing experience, with proven line/top editing skills
A working knowledge of and passion for key category areas of science, technology, gaming, and sports
Ability to manage both your own projects and oversee those of any freelancers
An understanding of our brands' voices and the expertise to produce content with little direction
A proven record of setting content strategy and working with writers
An ability to thrive in a fast-paced, collaborative team environment
The willingness and confidence to communicate with team leads across Vox Creative and the Revenue organization
If you think you have what it takes, but don't meet every single point in our job posting, please apply with a cover letter to let us know how you believe you can bring your unique skills to the Vox Media team or get in touch! We've hired chefs who became editors, DJs who became UX designers, and sommeliers who became writers.
WHERE YOU'LL WORK
Preference will be given to candidates based in New York, but remote candidates will also be considered. Vox Media has a flexible in-office policy in New York, with a mix of in-office days and remote work.
WHY VOX MEDIA?
WHAT WE OFFER
This is a full time temporary position. This job is benefits-eligible. We pride ourselves in providing comprehensive benefits to support all of our employees wherever they are in life. You can find more information about our benefits here.
OUR DEI+ COMMITMENT
Vox Media is committed to building an inclusive environment where everyone can show up as their authentic selves and create their best work. We recognize that great stories, platforms, products and services come from people with all manner of backgrounds and experiences. We recognize that our commitments require ongoing work and sustained attention, as well as adaptation to new insights and best practices. We keep our diversity data public for the sake of accountability, transparency and communication. Learn more about our values here, and our approach to corporate citizenship here.
WHAT COMES NEXT
Our recruiting team will go through applications in a timely manner. Please note that our recruiting team will only contact you from @voxmedia.com email addresses, never via text message. Read more about how our recruiting team operates, and how to protect yourself from recruitment fraud, here.
PAY TRANSPARENCY
The salary range listed below represents the minimum and maximum base pay for this position at the time of this posting. Final salary offered to the candidate selected for the position will be based on factors including but not limited to the candidate's skills and experience.
Pay Range