Newsletter Editor, the Strategist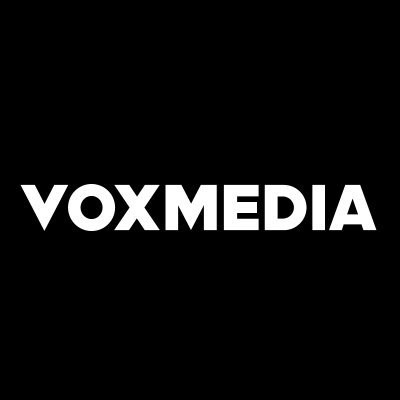 Vox Media
United States · Remote
Posted on Tuesday, November 7, 2023
WHO WE ARE
The Strategist is New York Magazine's award-winning print section and companion website that's devoted to helping readers navigate the vast online shopping landscape. Our team of journalists are obsessively testing new products, collecting first-hand experience, and interviewing those whose taste and expertise we trust to find the products that are actually worth buying — and we're looking for a newsletter editor who understands how to showcase those stories in our readers' inboxes, as well as help develop new editorially minded sends.
The Strategist is part of Vox Media, the leading modern media company. We guide our audience from discovery to obsession. We inspire essential conversations about what's now, what's next, and what's possible.
As a community of journalists and storytellers, business professionals, creators and technologists, we believe it is a moral and business imperative to amplify voices: to cultivate diversity, equity, and inclusion throughout our organization and media. This applies to our candidates, our teams, our storytelling, our creative work, and our platforms, products, and partnerships.
WHAT YOU'LL DO
Curate, write, and produce the daily Strategist newsletter
Collaborate with Strategist editors to develop new service-oriented newsletters and pitch new newsletter ideas
Project manage newsletter launches
Monitor performance of all Strategist newsletters, proactively suggesting improvements to existing sends, new features and rubrics, and A/B tests
Collaborate with e-commerce, analytics, and consumer revenue teams on new email initiative
WHO YOU ARE
2-4 years editorial experience, with a strong background in service journalism
Thorough knowledge and deep understanding of the online shopping-sphere
Familiarity with the Strategist's editorial tone and coverage areas
Excitement for the newsletter as a distinct journalistic medium
Clear writing and strong line editing skills
A knack for writing eye-catching subject lines and display copy
Impeccable time management and the ability to juggle daily deadlines with longer-term projects
Detail-oriented with a copy editor's eye for formatting errors
Understanding of audience engagement and growth strategies
Familiarity with email analytics and ESPs is a plus, but not required
If you think you have what it takes, but don't meet every single point in our job posting, please apply with a cover letter to let us know how you believe you can bring your unique skills to the Vox Media team or get in touch! We've hired chefs who became editors, DJs who became UX designers, and sommeliers who became writers.
WHERE YOU'LL WORK
This job is remote. We're dedicated to the health and wellbeing of all of our employees, and when we reopen, will require everyone who works from one of our offices to be fully-vaccinated against COVID-19. Employees with approved religious or medical exemptions may be subject to additional safety requirements, such as submitting to regular COVID-19 testing and/or wearing a face covering in our offices.
WHY VOX MEDIA?
WHAT WE OFFER
This is a permanent, full-time position. This job is benefits-eligible. We pride ourselves in providing comprehensive benefits to support all of our employees wherever they are in life. You can find more information about our benefits here.
This position is covered by the collective bargaining agreement between the Company and The NewsGuild of New York, CWA Local 31003, AFL-CIO.
OUR DEI+ COMMITMENT
Vox Media is committed to building an inclusive environment where everyone can show up as their authentic selves and create their best work. We recognize that great stories, platforms, products and services come from people with all manner of backgrounds and experiences. We recognize that our commitments require ongoing work and sustained attention, as well as adaptation to new insights and best practices. We keep our diversity data public for the sake of accountability, transparency and communication. Learn more about our values here, and our approach to corporate citizenship here.
WHAT COMES NEXT
Our recruiting team will go through applications in a timely manner. Please note that our recruiting team will only contact you from @voxmedia.com email addresses, never via text message. Read more about how our recruiting team operates, and how to protect yourself from recruitment fraud, here.
PAY TRANSPARENCY
The salary range listed below represents the minimum and maximum base pay for this position at the time of this posting. Final salary offered to the candidate selected for the position will be based on factors including but not limited to the candidate's skills and experience.
Pay Range