Director of Audience, POPSUGAR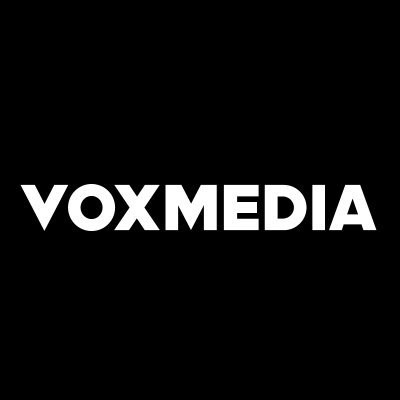 Vox Media
New York, NY, USA
Posted on Thursday, September 28, 2023
The Audience Development Director of POPSUGAR will oversee the growth, development, and understanding of the publication's audiences. They will work as a strong partner to editorial and social leadership to understand the audiences, identify growth opportunities, and support our distribution and engagement strategies on all key platforms, including Facebook, YouTube, X/Twitter, Instagram, and Tiktok.
The ideal candidate will bring an editorial ethos paired with marketing and data savvy and a familiarity with revenue partnerships and thrive in a collaborative, self-starting environment.
WHO WE ARE
POPSUGAR is the go-to destination for diverse and undeniably cool women who crave wit and honesty in their everyday lives — from a fresh take on wellness, to the state of abortion rights, to deep dives on entertainment.
POPSUGAR is part of Vox Media, the leading modern media company. We guide our audience from discovery to obsession. We inspire essential conversations about what's now, what's next, and what's possible.
As a community of journalists and storytellers, business professionals, creators and technologists, we believe it is a moral and business imperative to amplify voices: to cultivate diversity, equity, and inclusion throughout our organization and media. This applies to our candidates, our teams, our storytelling, our creative work, and our platforms, products, and partnerships.
WHAT YOU'LL DO
Serve as a key stakeholder in PS's strategic directions, identifying growth opportunities and recommendations for editorial coverage
Establish and oversee the growth and engagement strategies for Instagram, TikTok, Facebook, X, and other emerging platforms, including setting KPIs and guiding content creation
Establish and oversee robust system of analytics reporting across written and video content, as well as across social platforms
Work closely with PS's editorial teams and design directors to develop strategy for social-only content that aligns closely with the brands' ethos
Work closely with the Social Content, Editorial, and Distribution teams to share analytics and insights that will shape their content strategy and support growth recommendations
Partner with editors to deliver content insights with regularity, and to identify and address specific audience growth issues
Partner with editorial leadership to inform editorial decision-making around major tentpoles, areas of regular coverage, and long-term planning
Work closely with Vox Media's lifestyle GM to ensure audience strategies and revenue opportunities are aligned and identify opportunities for growth
Guide long term SEO strategy identifying areas of opportunity and best practices to put into place, as well as experiments to try
Work as a liaison between Vox Lifestyle partnerships and Central audience team to stay informed of new opportunities, platform changes, etc
Be a vocal leader to ensure the entire PS team has solid understanding of our audience and social strategies
Keep up with industry trends — steering platform strategies accordingly, educating leadership, communicating changes and level-setting expectations for other PS stakeholders
WHO YOU ARE
6+ years of experience overseeing social media accounts and strategy, preferably in a digital news environment
Strong writing and editing skills, attention to detail, and a journalist's sense of editorial integrity
Strong communication skills, including ability to translate analytics and patterns on social into insights and recommendations for editors
A collaborative attitude and eagerness to work in partnership with editorial leaders
Creativity and a journalist's sensibility, in order to contribute to editorial decision-making
A willingness to vocally advocate for the audience POV in editorial decision-making settings
Management experience, especially training/managing younger managers
Experience with tools such as Parse.ly, Google Analytics, SocialFlow, and ESPs like Sailthru
A passion for lifestyle journalism is a plus
If you think you have what it takes, but don't meet every single point in our job posting, please apply with a cover letter to let us know how you believe you can bring your unique skills to the Vox Media team or get in touch! We would love to have a chat and see if you could be a great addition to our team. We've hired chefs who became editors, DJs who became UX designers, and sommeliers who became writers.
WHERE YOU'LL WORK
This job is flex. This job is benefits-eligible. We pride ourselves in providing comprehensive benefits to support all of our employees wherever they are in life. You can find more information about our benefits here.
WHY VOX MEDIA?
WHAT WE OFFER
This is a permanent, full-time position. This job is benefits-eligible. We pride ourselves in providing comprehensive benefits to support all of our employees wherever they are in life. You can find more information about our benefits here.
OUR DEI+ COMMITMENT
Vox Media is committed to building an inclusive environment where everyone can show up as their authentic selves and create their best work. We recognize that great stories, platforms, products and services come from people with all manner of backgrounds and experiences. We recognize that our commitments require ongoing work and sustained attention, as well as adaptation to new insights and best practices. We keep our diversity data public for the sake of accountability, transparency and communication. Learn more about our values here, and our approach to corporate citizenship here.
Vox Media is an Equal Opportunity Employer and qualified applicants will receive consideration without regard to race, color, gender, sexual orientation, gender identity or expression, religion, disability, national origin, protected veteran status, age, or any other status protected by applicable national, federal, state, or local law. Vox Media will also consider all qualified applicants with criminal histories in accordance with applicable Fair Chance laws. We are also committed to providing reasonable accommodations as part of the application process to candidates with disabilities. If you require a reasonable accommodation as part of the application process, please contact our People & Culture team (recruitment@voxmedia.com).
WHAT COMES NEXT
Our recruiting team will go through applications in a timely manner. Please note that our recruiting team will only contact you from @voxmedia.com email addresses, never via text message. Read more about how our recruiting team operates, and how to protect yourself from recruitment fraud, here.
PAY TRANSPARENCY
The salary range listed below represents the minimum and maximum base pay for this position at the time of this posting. Final salary offered to the candidate selected for the position will be based on factors including but not limited to the candidate's skills and experience.
Pay Range