Commerce Writer, The Verge (Temporary)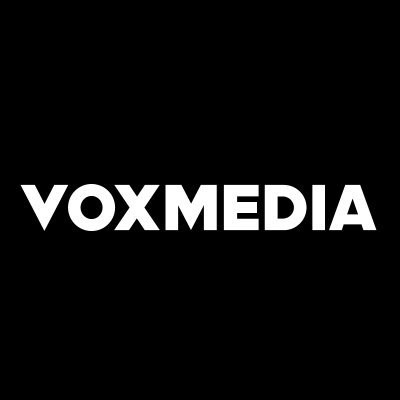 Vox Media
Marketing & Communications
United States
Posted on Friday, August 25, 2023
The Verge Reviews and Guides program is the essential guide to tech. Our goal is to help our massive audience decide what to buy, what not to, and how to use it all — but those are just the basics. Verge Guides go further: our stories explain why the tech that's impacting your life right now is worth paying attention to. Across video, photography, the web, and every platform imaginable, our reviews and guides educate our audience. We may be experts, but we don't speak in arcane language and we always strive to tell stories in addition to measuring specs.
The Verge is seeking a commerce writer to temporarily join our Reviews and Guides team. As a commerce writer, you'll work directly with our Senior Commerce Editor and team to serve our audience with information that helps them get their hands on the best gear at the best price.
Ideal candidates should have a fierce passion for consumer technology, especially the latest gadgets. As a commerce writer, you'll guide our audience to the latest and best deals, make product recommendations, and experiment with new formats to help readers discover new things. You'll work closely with the reviews team to infuse your writing with the same strong angles and opinions that The Verge brings to its reviews every day.
WHO WE ARE
The Verge is an ambitious multimedia effort founded in 2011 to examine how technology will change life in the future for a massive mainstream audience.
The Verge is part of Vox Media, the leading modern media company. We guide our audience from discovery to obsession. We inspire essential conversations about what's now, what's next, and what's possible.
As a community of journalists and storytellers, business professionals, creators and technologists, we believe it is a moral and business imperative to amplify voices: to cultivate diversity, equity, and inclusion throughout our organization and media. This applies to our candidates, our teams, our storytelling, our creative work, and our platforms, products, and partnerships.
WHAT YOU'LL DO
Research sales on items that are of interest to Verge readers
Add commerce links to existing Verge articles
Write articles and newsletters informing readers of sales or deals
Write and maintain Best Price articles and select buying guides
Work with the broader Vox Media Commerce team to optimize links
Write and maintain gift guides, including those for holidays such as Valentine's Day, Mother's Day, and Father's Day
Assist with coverage of special keynote events and product launches
Assist with coverage of tentpole shopping events and smaller, sale-centric holidays
Contribute other reviews and guides articles
Willingness to work occasional weekend or holiday when necessary
WHO YOU ARE
2 years of writing experience, e-commerce writing a plus
Familiarity with consumer tech coverage; bonus if you're familiar with The Verge
A love for gadgets & the latest tech gear
If you think you have what it takes, but don't meet every single point in our job posting, please apply with a cover letter to let us know how you believe you can bring your unique skills to the Vox Media team or get in touch! We've hired chefs who became editors, DJs who became UX designers, and sommeliers who became writers.
WHERE YOU'LL WORK
This job is remote. We're dedicated to the health and wellbeing of all of our employees, and when we reopen, will require everyone who works from one of our offices to be fully-vaccinated against COVID-19. Employees with approved religious or medical exemptions may be subject to additional safety requirements, such as submitting to regular COVID-19 testing and/or wearing a face covering in our offices.
WHY VOX MEDIA?
WHAT WE OFFER
This is a temporary, full-time position. This job is benefits-eligible. We pride ourselves in providing comprehensive benefits to support all of our employees wherever they are in life. You can find more information about our benefits here.
This role is a part of the Vox Media Union, represented by the Writers Guild of America, East
OUR DEI+ COMMITMENT
Vox Media is committed to building an inclusive environment where everyone can show up as their authentic selves and create their best work. We recognize that great stories, platforms, products and services come from people with all manner of backgrounds and experiences. We recognize that our commitments require ongoing work and sustained attention, as well as adaptation to new insights and best practices. We keep our diversity data public for the sake of accountability, transparency and communication. Learn more about our values here, and our approach to corporate citizenship here.
Vox Media is an Equal Opportunity Employer and qualified applicants will receive consideration without regard to race, color, gender, sexual orientation, gender identity or expression, religion, disability, national origin, protected veteran status, age, or any other status protected by applicable national, federal, state, or local law. Vox Media will also consider all qualified applicants with criminal histories in accordance with applicable Fair Chance laws. We are also committed to providing reasonable accommodations as part of the application process to candidates with disabilities. If you require a reasonable accommodation as part of the application process, please contact our People & Culture team (recruitment@voxmedia.com).
WHAT COMES NEXT
Our recruiting team will go through applications in a timely manner. Please note that our recruiting team will only contact you from @voxmedia.com email addresses, never via text message. Read more about how our recruiting team operates, and how to protect yourself from recruitment fraud, here.
PAY TRANSPARENCY
The salary range listed below represents the minimum and maximum base pay for this position at the time of this posting. Final salary offered to the candidate selected for the position will be based on factors including but not limited to the candidate's skills and experience.
Pay Range