Creative Services Manager (Evergreen Job)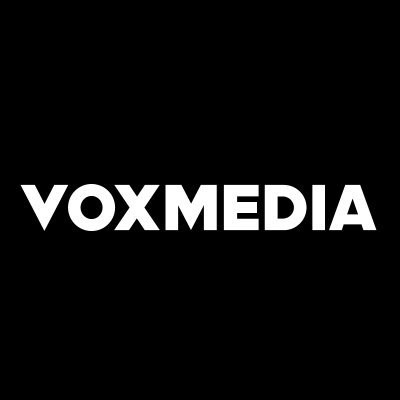 Vox Media
Chicago, IL, USA · New York, USA
Posted on Tuesday, May 23, 2023
WHO WE ARE
The Creative Service Team falls within the Revenue Business Organization of Vox Media, the leading modern media company. We guide our audience from discovery to obsession. We inspire essential conversations about what's now, what's next, and what's possible.
Creative Services is always looking for top talent and we want to connect with candidates throughout the year. The current job post is an evergreen position and not an active position. The Creative Services team is using this post as a way to source and field top candidates.
Vox Media's Revenue organization handles advertising and marketing partnerships with brands and agencies, as well as lines of business in consumer revenue and commerce across the organization.
Vox Media is the leading modern media company. We guide our audience from discovery to obsession. We inspire essential conversations about what's now, what's next, and what's possible.
As a community of journalists and storytellers, business professionals, creators and technologists, we believe it is a moral and business imperative to amplify voices: to cultivate diversity, equity, and inclusion throughout our organization and media. This applies to our candidates, our teams, our storytelling, our creative work, and our platforms, products, and partnerships.
WHAT YOU'LL DO
VOX Media is looking for a Creative Services Manager to join our Creative Services Team.This position acts as a partner to both internal and external teams: Sales, Account Strategy, Vox Creative, and Clients, while overseeing the execution of high-touch custom advertising campaigns in post-sale. The Creative Services Manager is ultimately responsible for liaising with internal creative teams (video, photo, written, design, talent, product, experiential, etc.) to ensure campaign expectations and scope obligations, and executional standards are met. From creative development to the go-live date, the CSM is responsible for maintaining the balance of high-quality creative outputs and client happiness by acting as the creative point of contact for clients.
The ideal candidate will possess exceptional client-facing skills, have strong experience in creative production, and be able to lead campaign execution from start to finish while acting as the client-facing representative of Vox Media. You will have a knack for simplifying and communicating production language to brand partners and feedback to internal Vox Media teams, and will ensure the expectations of both are met.
Duties & Responsibilities
Own the campaign – clearly communicate all aspects of creative development and production execution for all custom campaign elements, to relevant internal stakeholders.

Provide best-in-class client service to advertisers through great communication and set expectations throughout the duration of a campaign.

Position yourself as the expert on creative campaign elements, serving as the single, trusted point of contact for the client's creative needs.

Ensure that the client's brand integration elements in custom content are clearly communicated to the client and creative team, and ultimately delivered as promised.

Act as "partner in crime" to Vox Media creative teams, in lockstep with the creative vision of each asset so that it can be accurately represented and supported in client conversations.

Oversee production from all teams, and work with the Project Manager to ensure all elements of a campaign are running smoothly and on time.

Provide education to brand partners where needed - simplify production language for the client so they understand all aspects of the campaign process.

Clearly articulate client feedback and expectations back to internal Vox Media creative teams in a way that provides context and actionable direction.

Troubleshoot all campaign concerns/hiccups/blockers, including being able to diagnose a problem properly and seek out solutions that cater to both the client and Vox Media values.

Escalate internal and external challenges to Creative Services leads with suggested solutions.

Be the liaison for the client on-set (in-person or virtually) or the client's eyes and ears when they can not be there.

Partner with Insights, Sales, Account Strategy and Creative teams to actively participate in campaign wrap reports, crafting the campaign success story. Be knowledgeable about Vox Media offerings to include recommendations for upselling and repeat business.
WHO YOU ARE
If you think you have what it takes, but don't meet every single point in our job posting, please apply with a cover letter to let us know how you believe you can bring your unique skills to the Vox Media team or get in touch! We would love to have a chat and see if you could be a great addition to our team. We've hired chefs who became editors, DJs who became UX designers, and sommeliers who became writers.
WHERE YOU'LL WORK
Creative Services Managers must be located in New York, Chicago, or Los Angeles. Expectation is to be in office 3x days a week (Tuesday + Thursday required). We're dedicated to the health and wellbeing of all of our employees, and when we reopen, will require everyone who works from one of our offices to be fully-vaccinated against COVID-19. Employees with approved religious or medical exemptions may be subject to additional safety requirements, such as submitting to regular COVID-19 testing and/or wearing a face covering in our offices.
WHY VOX MEDIA?
OUR DEI+ COMMITMENT
Vox Media is committed to building an inclusive environment where everyone can show up as their authentic selves and create their best work. We recognize that great stories, platforms, products and services come from people with all manner of backgrounds and experiences. We recognize that our commitments require ongoing work and sustained attention, as well as adaptation to new insights and best practices. We keep our diversity data public for the sake of accountability, transparency and communication. Learn more about our values here, and our approach to corporate citizenship here.
Vox Media is an Equal Opportunity Employer and qualified applicants will receive consideration without regard to race, color, gender, sexual orientation, gender identity or expression, religion, disability, national origin, protected veteran status, age, or any other status protected by applicable national, federal, state, or local law. Vox Media will also consider all qualified applicants with criminal histories in accordance with applicable Fair Chance laws. We are also committed to providing reasonable accommodations as part of the application process to candidates with disabilities. If you require a reasonable accommodation as part of the application process, please contact our People & Culture team (recruitment@voxmedia.com).
WHAT COMES NEXT
Our recruiting team will go through applications in a timely manner. Please note that our recruiting team will only contact you from @voxmedia.com email addresses, never via text message. Read more about how our recruiting team operates, and how to protect yourself from recruitment fraud, here.
PAY TRANSPARENCY
The salary range listed below represents the minimum and maximum base pay for this position at the time of this posting. Final salary offered to the candidate selected for the position will be based on factors including but not limited to the candidate's skills and experience.

Pay Range