Account Strategist (Evergreen Job)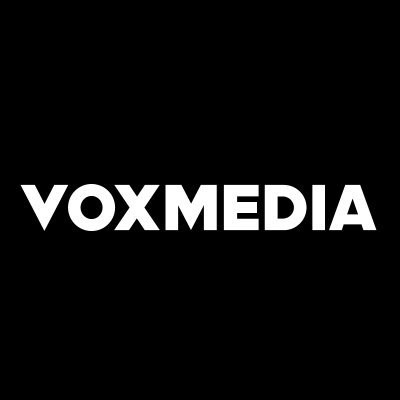 Vox Media
Los Angeles, CA, USA · New York, NY, USA · Chicago, IL, USA
Posted on Saturday, April 15, 2023
WHO WE ARE
Account Strategy is part of Vox Media, the leading modern media company. We guide our audience from discovery to obsession. We inspire essential conversations about what's now, what's next, and what's possible.
Account Strategy is always looking for top talent and we want to connect with candidates throughout the year. The current job post is an evergreen position and not an active position. The Account Strategy team is using this post as a way to source and field top candidates.
As a community of journalists and storytellers, business professionals, creators and technologists, we believe it is a moral and business imperative to amplify voices: to cultivate diversity, equity, and inclusion throughout our organization and media. This applies to our candidates, our teams, our storytelling, our creative work, and our platforms, products, and partnerships.
Account Strategy is responsible for the management and post-sale execution of all campaign types, including media, programmatic, branded content, editorial sponsorships, and audio. They are the campaign execution COOs and guardians of our work, ensuring that the interests of client and Vox Media team are met throughout production, and that all outputs are on time and of the highest quality and performance. Account Strategists (oftentimes in collaboration with Creative Services and Project Management) are the main POC to internal and external stakeholders including the client, agency, sales, product, design, and editorial, with a focus of cultivating strong, lasting relationships with our brand partners.
WHAT YOU'LL DO
Duties & Responsibilities of an Account Strategist
Manage a high volume book of business, comprising of both larger, complex and smaller, fast-paced campaigns.

Effectively and successfully manage multiple high priority campaigns at the same time.

Act as the main point of contact on campaigns, for both internal and external stakeholders, creating and fostering a communication forum for all stakeholders.

Lead conversations with legal regarding terms and usage rights for all campaigns

Manage day to day operations of all campaign components, removing blockers, enforcing scope, and ensuring smooth and timely launch of all elements across all campaigns

Lead client communications, acting as an extension of the client team and forming strong relationships and trust

Ensure full delivery, optimize campaigns to hit or exceed all KPIs, and monitor revenue risk in collaboration with the AdOps team.

Present strong performance stories and proactively approach clients with incremental opportunities and upselling

Assist Revenue Accountants with billing actualization
WHO YOU ARE
Qualifications of an Account Strategist
2+ years experience executing high volume, and/or integrated digital advertising campaigns

Agency and/or publisher experience preferred

Strong understanding of client KPIs, and ability to strategically align Vox Media's products with core KPIs in order to achieve success
Proven track record of effective client communication: Can effectively communicate performance, concerns/issues, handle any requests that come in.

Craft thoughtful responses to clients' requests, and remain calm under pressure
Familiar with project management systems & process workflows

Fundamental knowledge of Google Ad Manager (GAM) and Doubleclick Campaign Manager (DCM) is preferred

A high degree of emotional intelligence, empathy, compassion, and a sense of humor

Strategic thinker with a can-do, solution-oriented mindset

Ability to multi-task and thrive while juggling many projects at once

Public speaking skills and ability to lead a room

Responsive, adaptive, flexible, proactive

Passionate about Vox Media's editorial brands

Accountable for their work and their teams
If you think you have what it takes, but don't meet every single point in our job posting, please apply with a cover letter to let us know how you believe you can bring your unique skills to the Vox Media team or get in touch! We've hired chefs who became editors, DJs who became UX designers, and sommeliers who became writers.
WHY VOX MEDIA?
OUR DEI+ COMMITMENT
Vox Media is committed to building an inclusive environment where everyone can show up as their authentic selves and create their best work. We recognize that great stories, platforms, products and services come from people with all manner of backgrounds and experiences. We recognize that our commitments require ongoing work and sustained attention, as well as adaptation to new insights and best practices. We keep our diversity data public for the sake of accountability, transparency and communication. Learn more about our values here, and our approach to corporate citizenship here.
Vox Media is an Equal Opportunity Employer and qualified applicants will receive consideration without regard to race, color, gender, sexual orientation, gender identity or expression, religion, disability, national origin, protected veteran status, age, or any other status protected by applicable national, federal, state, or local law. Vox Media will also consider all qualified applicants with criminal histories in accordance with applicable Fair Chance laws. We are also committed to providing reasonable accommodations as part of the application process to candidates with disabilities. If you require a reasonable accommodation as part of the application process, please contact our People & Culture team (recruitment@voxmedia.com).
WHAT COMES NEXT
Please include your application/cover letter.
Our recruiting team will go through applications in a timely manner. Please note that our recruiting team will only contact you from @voxmedia.com email addresses, never via text message. Read more about how our recruiting team operates, and how to protect yourself from recruitment fraud, here.
PAY TRANSPARENCY
The salary range listed below represents the minimum and maximum base pay for this position at the time of this posting. Final salary offered to the candidate selected for the position will be based on factors including but not limited to the candidate's skills and experience.

Pay Range