Field Marketing Manager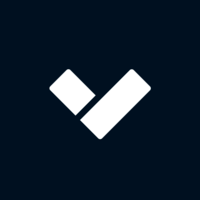 Verkada
Marketing & Communications
San Mateo, CA, USA
Posted on Friday, January 14, 2022
Who We Are
Verkada is the largest cloud-based B2B physical security platform company in the world. Only Verkada offers seven product lines — video security cameras, access control, environmental sensors, alarms, visitor management, mailroom management and intercoms — integrated with a single cloud-based software platform.
Designed with simplicity and scalability in mind, Verkada gives organizations the real-time insight to know what could impact the safety and comfort of people throughout their physical environment, while empowering them to take immediate action to minimize security risks, workplace frustrations and costly inefficiencies.
Founded in 2016 with more than $360M in funding raised to date, Verkada has expanded rapidly with 14 offices across three continents, 1,500+ full-time employees and 15,700+ customers across 70+ countries, including 43 companies in the Fortune 500.
Overview
Verkada is looking for a hyper-organized self-starter who loves a fast-paced environment and thrives on results. In this role, you will help define Verkada's overall event strategy and own top-of-funnel growth in local markets, pipeline generation, and customer expansion through a variety of segment-focused tactics.
The ideal candidate is a creative problem solver and is comfortable testing new experiments in an ambiguous environment. This role reports to the Sr Manager of Field Marketing.
Responsibilities
Oversee end-to-end planning, production, and execution of in-territory events
Drive qualified leads and generate opportunities for Sales & Channel teams
Responsibilities include but are not limited to: defining field marketing strategies & processes, qualifying new events and conferences, vendor management, budget management, onsite strategy, pre-and post-event email campaigns, and measuring ROI
Produce targeted customer webinars for key verticals and drive registrations with email campaigns and content syndication
Analyze metrics from each campaign to reach the pipeline to spend ratio goal
Stay on top of industry trends and be a catalyst for continuous innovation and improvement
Qualifications
3-5 years of experience in relevant marketing and/or event management roles
Experience with Salesforce and Marketo (or similar)
Ability to make data-driven decisions
High attention to detail and adept project manager - ability to juggle a high volume of events of varying scale
Articulate and thoughtful communicator (verbal and written)
Resourceful and solution-oriented mentality to think fast and handle unforeseen problems that inevitably arise with events
Experience with high-growth technology companies is a plus
Ability to travel as needed to events & conferences
About our team
Behind the scenes, we're a team of computer scientists, hardware engineers and experienced founders who saw a chance to make a real impact. We're united by the challenge of building beautiful products, designed for real people—and by our commitment to using technology responsibly. We believe keeping data private and secure is core to our safety as individuals, businesses and communities and we put great care into building systems that embody our values as people. Likewise, many of Silicon Valley's top investors believe in us: we're backed by Sequoia Capital, FirstRound, Meritech and Siemens (Next47).
US Employee Benefits
Verkada is committed to investing in the holistic health and well-being of all employees and their families. Our benefits and perks programs include, but are not limited to:
- Healthcare programs that can be tailored to meet the personal health and financial well-being needs - Premiums are 100% covered for the employee under most plans and 80% for family premiums
- Nationwide medical, vision and dental coverage
- Health Saving Account (HSA) and Flexible Spending Account (FSA) with tax saving options
- Expanded mental health support
- Paid parental leave policy & fertility benefits
- Time off to relax and recharge through our paid holidays, firmwide extended holidays, flexible PTO and personal sick time
- Professional development stipend
- Wellness/fitness benefits
- Healthy lunches and dinners provided daily
Verkada Is An Equal Opportunity Employer
As an equal-opportunity employer, Verkada is committed to providing employment opportunities to all individuals. All applicants for positions at Verkada will be treated without regard to race, color, ethnicity, religion, sex, gender, gender identity and expression, sexual orientation, national origin, disability, age, marital status, veteran status, pregnancy, or any other basis prohibited by applicable law.