Sr. Content Marketing Manager/Writer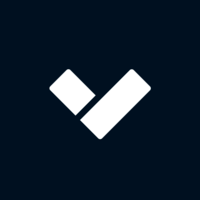 Verkada
Marketing & Communications
San Mateo, CA, USA
Posted on Wednesday, December 22, 2021
Who We Are
Verkada is the largest cloud-based B2B physical security platform company in the world. Only Verkada offers seven product lines — video security cameras, access control, environmental sensors, alarms, visitor management, mailroom management and intercoms — integrated with a single cloud-based software platform.
Designed with simplicity and scalability in mind, Verkada gives organizations the real-time insight to know what could impact the safety and comfort of people throughout their physical environment, while empowering them to take immediate action to minimize security risks, workplace frustrations and costly inefficiencies.
Founded in 2016 with more than $360M in funding raised to date, Verkada has expanded rapidly with 14 offices across three continents, 1,500+ full-time employees and 15,700+ customers across 70+ countries, including 43 companies in the Fortune 500.
We are seeking a business and tech-savvy storyteller to help us drive awareness and engagement with Verkada. The right candidate for this role is a strong writer and collaborative editor who brings creativity, project management, and a results-driven mindset to the table.
At Verkada, the brand marketing team tells the stories that create emotional connections with our customers, employees, and Partners. In this role, you will work cross-functionally to shape the narrative of who we are and bring our stories to life.
This role is office-based.
Responsibilites
Be a part of the company editorial board as well as a primary writer of the company blog.
Develop, implement, and manage our blogging strategy and content calendar.
Write high-quality, thought leadership content in various formats: videos, whitepapers, e-books, research reports, blog posts, customer stories, SEO articles, and more.
Build relationships with company leaders and key stakeholders to identify compelling stories, and collaborate to bring those stories to life.
Execute content projects from start to finish, including:Project management (kickoff, timelines, review).Writing, researching (i.e. SEO keywords or subject matter), and editing content.
Managing internal stakeholder input to ensure quality and alignment. Ensuring a robust distribution strategy for each content assetContribute to the corporate style guide and company taxonomy while partnering with our design team to ensure brand guidelines are implemented across deliverables.
Provide editorial expertise and content best practices across the marketing organization.
Create content that will capture and keep the attention of executive audiences as well as security industry professionals in both the enterprise and government space.Track key metrics for content marketing success; regularly evaluate how content is performing in terms of views, keyword rankings, conversions, etc.
Requirements
BA in journalism, English, communications, or related field.
6+ years of proven content marketing experience, specifically executing a program to build awareness and deliver qualified leads.
Samples of engaging marketing materials such as web page content, e-books, blog posts, case studies, videos, infographics, emails, etc.
Strong work ethic, team-player mentality, and experience working in a fast-paced, dynamic work environment managing multiple workstreams end-to-end.
Excellent copyediting, communication & project management skills.
Experience with SEO best practices and keyword research is a plus.
Experience in tech is a plus.
Experience using analytics to determine impact and effectiveness of content programs is a plus.
US Employee Benefits
Verkada is committed to investing in the holistic health and well-being of all employees and their families. Our benefits and perks programs include, but are not limited to:
- Healthcare programs that can be tailored to meet the personal health and financial well-being needs - Premiums are 100% covered for the employee under most plans and 80% for family premiums
- Nationwide medical, vision and dental coverage
- Health Saving Account (HSA) and Flexible Spending Account (FSA) with tax saving options
- Expanded mental health support
- Paid parental leave policy & fertility benefits
- Time off to relax and recharge through our paid holidays, firmwide extended holidays, flexible PTO and personal sick time
- Professional development stipend
- Wellness/fitness benefits
- Healthy lunches and dinners provided daily
Verkada Is An Equal Opportunity Employer
As an equal-opportunity employer, Verkada is committed to providing employment opportunities to all individuals. All applicants for positions at Verkada will be treated without regard to race, color, ethnicity, religion, sex, gender, gender identity and expression, sexual orientation, national origin, disability, age, marital status, veteran status, pregnancy, or any other basis prohibited by applicable law.