Global Solutions Engineering Manager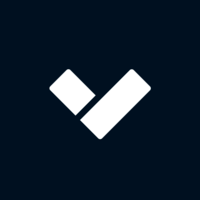 Verkada
Software Engineering, Other Engineering
United States
Posted on Thursday, September 9, 2021
Who We Are
Verkada is the largest cloud-based B2B physical security platform company in the world. Only Verkada offers seven product lines — video security cameras, access control, environmental sensors, alarms, visitor management, mailroom management and intercoms — integrated with a single cloud-based software platform.
Designed with simplicity and scalability in mind, Verkada gives organizations the real-time insight to know what could impact the safety and comfort of people throughout their physical environment, while empowering them to take immediate action to minimize security risks, workplace frustrations and costly inefficiencies.
Founded in 2016 with more than $360M in funding raised to date, Verkada has expanded rapidly with 14 offices across three continents, 1,500+ full-time employees and 15,700+ customers across 70+ countries, including 43 companies in the Fortune 500.
The Role
Due to continuous growth, the Solutions Engineering department is looking for a Global Solutions Engineering Manager to join the team based in the US. The Global SE Manager is responsible for developing and leading a high performing Global Solutions Engineering team, while also focusing on the team's growth. The ideal candidate is a technical individual who thrives in a fast-paced, ever-evolving environment, who possesses strong communication skills and the ability to successfully prioritize and execute tasks in alignment with the overall goals of the team. They should have a growth and development mindset, know how to stay self-motivated and lead with a positive mindset.
Responsibilities
Hire, develop, and lead an inclusive, engaged, and high performing Global Solutions Engineering team
Assist Solutions Engineers in their career growth plans through enablement and development plan creation
Provide ongoing interpersonal and technical coaching to solutions engineers
Rapidly scale the Global SE team through external hiring and internal promotions
Act as an additional liaison/advocate between the Global Solutions Engineer team and the Sales team
Champion, role model, and embed Verkada's cultural values as we scale
Requirements
Bachelor's degree in Information Technology, Information and Computer Technology, Networking, IT Security, Computer Engineering from an accredited university
Minimum 3+ years of SE leadership experience
Strong background in IT fundamentals: Extensive experience with TCP/IP, DNS, DHCP, and routing/switching devices.
Ability to coach individuals with high potential
Genuine excitement for software and hardware products and can speak comfortably about how they work
Outstanding written and verbal English communication skills in order to clearly and efficiently articulate technical matters with a variety of internal and external audiences
Able and willing to get in the weeds with team members to help them determine the best path forward for a customer, partner or potential deal
Experience working cross-functionally to drive improvements and increase communication across different departments within an organization
Industry certifications are a plus: AWS, CCNA, MCSE, CEH, Security+, A+, Network+
Entrepreneurial and positive attitude with a strong desire to lead
Willing to shadow and handle escalated calls and scenarios as needed
Comfortable with having tough conversations and challenging members of their team to grow as individual contributors and team members
Bonus points for prior experience at a rapidly growing startup
US Employee Benefits
Verkada is committed to investing in the holistic health and wellbeing of all employees and their families. Our benefits and perks programs include, but are not limited to:
• Healthcare programs that can be tailored to meet the personal health and financial well-being needs - Premiums are 100% covered for the employee under most plans and 80% for family premiums
• Nationwide medical, vision and dental coverage
• Health Saving Account (HSA) and Flexible Spending Account (FSA) with tax saving options
• Expanded mental health support
• Paid parental leave policy & fertility benefits
• Time off to relax and recharge through our paid holidays, firmwide extended holidays, flexible PTO and personal sick time
• Professional development stipend
• Wellness/fitness benefits
• Healthy lunches and dinners provided daily
Verkada Is An Equal Opportunity Employer
As an equal opportunity employer, Verkada is committed to providing employment opportunities to all individuals. All applicants for positions at Verkada will be treated without regard to race, color, ethnicity, religion, sex, gender, gender identity and expression, sexual orientation, national origin, disability, age, marital status, veteran status, pregnancy, or any other basis prohibited by applicable law.