Account Executive, Sydney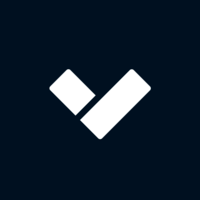 Verkada
Sales & Business Development
Sydney, Australia
Posted on Tuesday, November 10, 2020
Who We Are
Verkada is the largest cloud-based B2B physical security platform company in the world. Only Verkada offers seven product lines — video security cameras, access control, environmental sensors, alarms, visitor management, mailroom management and intercoms — integrated with a single cloud-based software platform.
Designed with simplicity and scalability in mind, Verkada gives organizations the real-time insight to know what could impact the safety and comfort of people throughout their physical environment, while empowering them to take immediate action to minimize security risks, workplace frustrations and costly inefficiencies.
Founded in 2016 with more than $360M in funding raised to date, Verkada has expanded rapidly with 14 offices across three continents, 1,500+ full-time employees and 15,700+ customers across 70+ countries, including 43 companies in the Fortune 500.
About Verkada
At Verkada, we're rethinking what it means to be physically safe. Today, we build security cameras that detect action, identify danger and help keep people and places safe and secure. Using a combination of software and hardware, we're transforming an industry that has seen little innovation for decades—and we already support thousands of customers. But this is just the beginning. We envision a world in which security systems feel as seamless and modern as the organizations they protect and our enterprise solution becomes a model for not just business security, but public security as well.
Verkada is building a world-class sales organization. Our business requires highly motivated and capable sales professionals. We prioritize drive and demonstrated success in whatever sales role you've been in before — we care far less about fancy pedigrees, schools, or a resume with "brand name" companies. We have a fun, positive culture of success.
Responsibilities
Source and close new business to consistently meet or exceed quarterly sales quotas
Build an intimate understanding of Verkada products and their place in the industry
Manage the full sales cycle: Prospect for new customers, host online demos, create proposals, and close deals
Maintain accurate pipeline management with expert-level forecasting
Aggressively exceed goals consisting of outbound phone calls, emails, online demos, and trials every quarter
Act as a trusted advisor and subject matter expert to customers and channel partners
Work closely with Customer Success to ensure smooth launches and fuel future product growth
Provide market/client feedback to Verkada's product/engineering team
Qualifications
At least 2 years of sales experience in a quota-carrying capacity
Highly effective communication skills, with ability to build rapport, nurture relationships, and strong presentation skills
Thrive in a dynamic, competitive, and fast-paced startup environment
Bachelors degree preferred but not required
Experience in Salesforce is a plus
Tenacity, drive to learn, and self-motivated
Perks and Benefits
Company sponsored health coverage
Fertility benefits
Wellness allowance
Monthly commuter benefits
Daily food allowance when working from the office
About Our Team
Behind the scenes, we're a team of computer scientists, hardware engineers and experienced founders who saw a chance to make a real impact. We're united by the challenge of building beautiful products, designed for real people—and by our commitment to using technology responsibly. We believe keeping data private and secure is core to our safety as individuals, businesses and communities and we put great care into building systems that embody our values as people. Likewise, many of Silicon Valley's top investors believe in us: we're backed by Sequoia Capital, FirstRound, Meritech and Siemens (Next47).
Verkada Is An Equal Opportunity Employer
As an equal opportunity employer, Verkada is committed to providing employment opportunities to all individuals. All applicants for positions at Verkada will be treated without regard to race, color, ethnicity, religion, sex, gender, gender identity and expression, sexual orientation, national origin, disability, age, marital status, veteran status, pregnancy, or any other basis prohibited by applicable law.