Space Planning & Occupancy Planner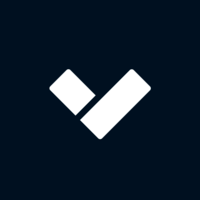 Verkada
San Mateo, CA, USA
Posted on Friday, April 28, 2023
Who We Are
Verkada is the largest cloud-based B2B physical security platform company in the world. Only Verkada offers seven product lines — video security cameras, access control, environmental sensors, alarms, visitor management, mailroom management and intercoms — integrated with a single cloud-based software platform.
Designed with simplicity and scalability in mind, Verkada gives organizations the real-time insight to know what could impact the safety and comfort of people throughout their physical environment, while empowering them to take immediate action to minimize security risks, workplace frustrations and costly inefficiencies.
Founded in 2016 with more than $360M in funding raised to date, Verkada has expanded rapidly with 14 offices across three continents, 1,500+ full-time employees and 15,700+ customers across 70+ countries, including 43 companies in the Fortune 500.
About you:
The Workplace Space Planning Manager is responsible for facilitating an exceptional office experience, providing space planning support to our rapid headcount growth as well as operational improvements, such as team seating throughout the organization, and capital expansions. In collaboration with the Workplace Team, delivering solutions with a strong focus on customer service is paramount to provide and maintain a positive office environment. You are an individual who thrives in a fast paced, ever evolving environment, who is highly organized and possesses strong communication skills as well as being very detail oriented, able to successfully prioritize and execute tasks in alignment with the overall goals of the team. You have a growth and development mindset, know how to stay self-motivated, think out of the box and lead with a positive mindset. Our ideal candidate anticipates team member's needs, demonstrates composure under pressure, has a passion for spatial strategy, office function and design, and communication as well as creating experiential moments for Verkada employees.
Responsibilities
Manage the Space Planning process for operational improvements and expansions.
Work cross functionally with Office Ops and site leads to define space related programs.
Maintain spatial data within the space management tool and ensure accuracy of information
Manage all space planning tools and related contracts.
Maintain offices standards and recommend solutions in support of Workplace Operations and business partner requests
Develop spatial layouts for test fits and programming purposes for new and existing office space
Manage project specific FFE selection, procurement and budget for capital expenditures
Regular check-in with business partners regarding allocations, occupancy and room usage - monitor, provide proactive solutions, and improvement ideas
Collaborate with team(s) to define short and long term strategies for growing allocation needs in new or renovated space
Perform reports and analysis to articulate occupancy metrics, utilization rates and growth forecastsRespond and assist Workplace Operations with day-to-day space planning requests
Manage space standard ratios for on/offline rooms, collaboration/soft seating and dining areas.
Partner with Workplace Operations for annual refreshes
Create presentations illustrating space programming concepts and occupancy via diagrams, data analysis and visualization, including preparation of block plans or stacking diagrams for stakeholders review.
Prepare allocation plans for moves, adds, and changes (MAC) and partner with Workplace Operations to ensure success of team or office wide shifts.
Coordinate with the office team to assist with building audits to verify employee locations, furniture layout and room configurations are correctly noted in the space management tool.
Manage all AutoCad drawings offices, responsible for spatial and data accuracy and uploading into the space management tool.
Keep current with office strategy, design and best practice trends.
Other site specific duties and support may be required Occasional Travel to other offices may be required
Requirements
A passion for providing exceptional customer service through human connection and and ongoing support
4+ years of professional experience in space programming, space planning, facilities planning, project management.
Familiarity with design strategy is a plus.
Proficiency in project management and facilities management software solutions
Passion for contributing to and building an overall positive workplace experience.
Strong interpersonal and communication skills, with the ability to build relationships across departments, work collaboratively.
Ability to build internal networks and work cross-functionally
Strong organizational and planning skills, ability to prioritize and manage multiple tasks, projects, and ever-changing priorities, with proven ability to work effectively with multiple stakeholders.
Strong negotiation and interpersonal skills
Strategic thinker and problem solver, with a demonstrated ability to develop conclusions and recommendations
Ability to manage multiple and complex projects simultaneously, and prioritize actions with ever-changing priorities
Comfortable in a fast-paced, open, collaborative environment
Demonstrates composure and humility while working with internal partners and external vendors
Knowledge of ADA requirements and building codes
Proficiency in ACAD, CAFM systems, Bluebeam, Adobe Creative Suite and ability to read and interpret floor plans, preferred
Bachelor's degree in Architecture, Planning, Design or other relevant fields
Ability to travel
US Employee Benefits
Verkada is committed to investing in the holistic health and wellbeing of all employees and their families. Our benefits and perks programs include, but are not limited to:
• Healthcare programs that can be tailored to meet the personal health and financial well-being needs - Premiums are 100% covered for the employee under most plans and 80% for family premiums
• Nationwide medical, vision and dental coverage
• Health Saving Account (HSA) and Flexible Spending Account (FSA) with tax saving options
• Expanded mental health support
• Paid parental leave policy & fertility benefits
• Time off to relax and recharge through our paid holidays, firmwide extended holidays, flexible PTO and personal sick time
• Professional development stipend
• Wellness/fitness benefits
• Healthy lunches and dinners provided daily
Verkada Is An Equal Opportunity Employer
As an equal opportunity employer, Verkada is committed to providing employment opportunities to all individuals. All applicants for positions at Verkada will be treated without regard to race, color, ethnicity, religion, sex, gender, gender identity and expression, sexual orientation, national origin, disability, age, marital status, veteran status, pregnancy, or any other basis prohibited by applicable law.