Content Manager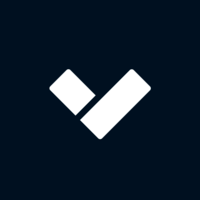 Verkada
Marketing & Communications
San Mateo, CA, USA
Posted on Thursday, April 27, 2023
Who We Are
Verkada is the largest cloud-based B2B physical security platform company in the world. Only Verkada offers seven product lines — video security cameras, access control, environmental sensors, alarms, visitor management, mailroom management and intercoms — integrated with a single cloud-based software platform.
Designed with simplicity and scalability in mind, Verkada gives organizations the real-time insight to know what could impact the safety and comfort of people throughout their physical environment, while empowering them to take immediate action to minimize security risks, workplace frustrations and costly inefficiencies.
Founded in 2016 with more than $360M in funding raised to date, Verkada has expanded rapidly with 14 offices across three continents, 1,500+ full-time employees and 15,700+ customers across 70+ countries, including 43 companies in the Fortune 500.
Overview
Verkada is building a world-class Sales organization and we need to build the supporting cast to drive a seamless onboarding experience, ensure team readiness, and increase overall productivity. We run Sales Enablement differently at Verkada and give our team members autonomy and ownership to innovate and adapt to drive success. As a Content Manager, you'll partner with Product and Product Marketing leadership to drive the end to end ownership and execution of both onboarding and enablement. You will have the opportunity to work hands-on with partners and subject matter experts that span across Verkada, gaining exposure from leaders in every department. To be successful in this role, you'll need a passion for the art and science of sales and a solid understanding of how to operate in a sales support function.
Responsibilities
You will be the lead in charge of managing our content repositories from end to end, ensuring that sales reps have what they need for onboarding, continuous learning, and on the spot knowledge gaps.
Assist with identifying needs in the sales organization and creating interactive content to improve results, fill gaps, and enhance product knowledge.
Partnering cross-functionally with Product, Marketing and other internal teams to continue to innovate our content to be most effective and updated for real time usage.
Own the content strategy, look and feel, and copywriting on all your own and incoming content from other enablement leads.
Be an organized communicator that can ensure that stakeholders are informed of changes in the content and so that reps can begin implementation in their talk tracks immediately. Additionally, run training sessions on the LMS platform so that reps can become more self-sufficient.
Maintain updated knowledge within our internal Sales Hub, whilst helping to track which resources are most-used to strategically embed into our JIT training tools. Adjust the Sales Hub and other content repositories to improve usability, based on constructive feedback and trends.
Requirements
2+ years relevant work experience in Sales Enablement, Training or broader Content roles
Very organized and detail oriented
Great communication skills and able to command the room
Primarily a self-starter, but you aren't afraid to ask for direction
A knack for outlining processes in the simplest way possible
Role is onsite in San Mateo, California
Bachelors degree required
Employee Pay Disclosure
At Verkada, we want to attract and retain the best employees, and compensate them in a way that appropriately and fairly values their individual contribution to the company. With that in mind, we carefully consider a number of factors to determine the appropriate starting pay for an employee, including their primary work location and an assessment of a candidate's skills and experience, as well as market demands and internal parity. For this role, Verkada estimates a starting annual base salary will fall in the range of approximately $70,000 – $130,000. This estimate can vary based on the factors described above, so the actual starting annual base salary may be above or below this range. Annual base salary is also just one component of Verkada's total rewards package. A Verkada employee may be eligible for additional forms of compensation, depending on their role, including sales incentives, discretionary bonuses, and/or equity in the company in the form of Restricted Stock Units (RSUs).
US Employee Benefits
Verkada is committed to investing in the holistic health and wellbeing of all employees and their families. Our benefits and perks programs include, but are not limited to:
• Healthcare programs that can be tailored to meet the personal health and financial well-being needs - Premiums are 100% covered for the employee under most plans and 80% for family premiums
• Nationwide medical, vision and dental coverage
• Health Saving Account (HSA) and Flexible Spending Account (FSA) with tax saving options
• Expanded mental health support
• Paid parental leave policy & fertility benefits
• Time off to relax and recharge through our paid holidays, firmwide extended holidays, flexible PTO and personal sick time
• Professional development stipend
• Wellness/fitness benefits
• Healthy lunches and dinners provided daily
Verkada Is An Equal Opportunity Employer
As an equal opportunity employer, Verkada is committed to providing employment opportunities to all individuals. All applicants for positions at Verkada will be treated without regard to race, color, ethnicity, religion, sex, gender, gender identity and expression, sexual orientation, national origin, disability, age, marital status, veteran status, pregnancy, or any other basis prohibited by applicable law.