Design Director, Web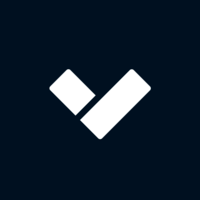 Verkada
Design
San Mateo, CA, USA
Posted on Tuesday, April 11, 2023
Who We Are
Verkada is the largest cloud-based B2B physical security platform company in the world. Only Verkada offers seven product lines — video security cameras, access control, environmental sensors, alarms, visitor management, mailroom management and intercoms — integrated with a single cloud-based software platform.
Designed with simplicity and scalability in mind, Verkada gives organizations the real-time insight to know what could impact the safety and comfort of people throughout their physical environment, while empowering them to take immediate action to minimize security risks, workplace frustrations and costly inefficiencies.
Founded in 2016 with more than $360M in funding raised to date, Verkada has expanded rapidly with 14 offices across three continents, 1,500+ full-time employees and 15,700+ customers across 70+ countries, including 43 companies in the Fortune 500.
Overview:
As we continue to publish our story and highlight the unique benefits of our products to our customers, Verkada's Web team is looking for a Design Director, Web to strengthen our digital presence. We are looking for someone with expertise in the unique challenges of designing performant, accessible and scalable websites that showcase the simplicity and elegance of our entire product portfolio.
As a Design Director, Web, you will lead key decision making as it relates to designing the overall layout and aesthetic for the Verkada website and microsites. You will work cross-functionally with key stakeholders across Marketing, Brand and Design to conceptualize original website design ideas from running tests to previewing layouts and website features. You are obsessed with your craft and excited to get into the weeds yourself!
Responsibilities
Help guide the design development process from start to finish — participate in team ideation, create and prototype web pages, help advance all concepts, and check accuracy and quality of all deliverables to highest standards.
Collaborate closely with designers, engineers, and product marketing managers in a highly agile development environment with quick ideation and prototyping.
Create mock-ups of the site for stakeholder approval.
Design pixel perfect designs for mobile and other devices through hands on IC work.
Maintain consistent quality throughout all sites and components.
Provide structural and UX guidance.
Qualifications
7+ years of expert level experience in mobile-first web UI/UX.
Experience scaling creative teams and developing workflow processes for efficient production of creative deliverables.
Portfolio, case studies or similar documentation demonstrating past work experience and UI/UX Design deliverables.
Proficient in designing responsive websites.
Expert proficiency in Figma, Adobe Creative Suite and all the current tools of the trade.
Attention to detail and a good sense of micro-animations.
A systematic thinker who designs for scalability.
Thorough understanding of creating and/or following a grid system and design guideline.
Worked previously with in-house, agency, or studio design and development teams.
Comfortable in a high-growth startup, can balance many simultaneous projects, and thrive in fast-paced environments.
Knowledge of processes to work within and implement brand guidelines.
Excellent communication, presentation, interpersonal and analytical skills; the ability to communicate complex concepts clearly and persuasively across different audiences.
US Employee Benefits
Verkada is committed to investing in the holistic health and well-being of all employees and their families. Our benefits and perks programs include, but are not limited to:
- Healthcare programs that can be tailored to meet the personal health and financial well-being needs - Premiums are 100% covered for the employee under most plans and 80% for family premiums
- Nationwide medical, vision and dental coverage
- Health Saving Account (HSA) and Flexible Spending Account (FSA) with tax saving options
- Expanded mental health support
- Paid parental leave policy & fertility benefits
- Time off to relax and recharge through our paid holidays, firmwide extended holidays, flexible PTO and personal sick time
- Professional development stipend
- Wellness/fitness benefits
- Healthy lunches and dinners provided daily
Verkada Is An Equal Opportunity Employer
As an equal-opportunity employer, Verkada is committed to providing employment opportunities to all individuals. All applicants for positions at Verkada will be treated without regard to race, color, ethnicity, religion, sex, gender, gender identity and expression, sexual orientation, national origin, disability, age, marital status, veteran status, pregnancy, or any other basis prohibited by applicable law.