Sales Strategy and Operations | Enterprise Lead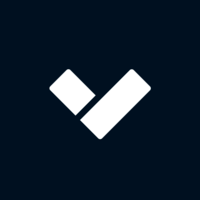 Verkada
Sales & Business Development, Operations
New York, NY, USA
Posted on Friday, April 7, 2023
Who We Are
Verkada is the largest cloud-based B2B physical security platform company in the world. Only Verkada offers seven product lines — video security cameras, access control, environmental sensors, alarms, visitor management, mailroom management and intercoms — integrated with a single cloud-based software platform.
Designed with simplicity and scalability in mind, Verkada gives organizations the real-time insight to know what could impact the safety and comfort of people throughout their physical environment, while empowering them to take immediate action to minimize security risks, workplace frustrations and costly inefficiencies.
Founded in 2016 with more than $360M in funding raised to date, Verkada has expanded rapidly with 14 offices across three continents, 1,500+ full-time employees and 15,700+ customers across 70+ countries, including 43 companies in the Fortune 500.
Overview
You will play a pivotal role in building out the Sales Strategy and Operations function in Verkada's recently opened New York City office to drive growth and efficiency in our Enterprise business. As the Enterprise Lead, you will partner with the Enterprise sales leadership team to define strategy and drive operational initiatives impacting a 100+ person organization.
Responsibilities
Serve as the strategy and operations partner with Enterprise sales leadership.
Make the sales motion run more effectively, efficiently, and ultimately drive higher bookings at sustainable cost.
Bring a mix of analytical skills, nose for value, operational chops, and communication while operating with significant autonomy in a fast-paced environment.
What this role entails
Strategy & operations partnership: you will help Enterprise sales leaders develop their strategies and run point on operationalizing these strategies on a daily basis.
P&L management: work closely with sales and finance leaders to manage the Enterprise business from a headcount, revenue, and cost standpoint.
Operational ownership: identify pain points in the sales motion and drive operational improvements, serving as a product manager with our team's software engineers to support the growth of the Enterprise organization.
Analytical insights: develop reporting and analyses that help the sales team to sell strategically and better understand their business. Scope and execute analytical special projects to help us understand what drives success in Enterprise.
Cross-functional partnership: partner with other critical parts of the business (marketing, product, supply chain, finance, etc.) to drive value and efficiency to the Enterprise organization. Provide the sales perspective to these other stakeholders and drive connectivity between the sales team and other business units.
Requirements
High-impact self-starter: you take initiative to move projects forward and can operate well with little guidance.
Raw smarts: we are looking for people with strong business acumen who can approach complex problems and solve them from start to finish.
Excellent analytics skills: you have a data-driven mentality; you are excited to dig through data to drive evidence-based discussions and decision-making. Excel / Google Sheets skills are a must; SQL / Tableau / Looker experience is a plus.
High attention to detail: at Verkada, we pride ourselves on first principles thinking and sweating the details as the keys to business results. You should excel in these areas and set a standard for others.
Communication and stakeholder management: you'll need to be able to connect with sales reps and hardware engineers alike to build scalable processes. Strong written and verbal communication skills are a must.
Flexibility and hustle: you are comfortable working in a fast-paced startup environment that will require you to manage competing priorities and continually adapt to change as the company scales.
Prior experience in high impact functions: 5+ years of professional experience, ideally in consulting, banking, private equity, corporate strategy, or a startup. Previous sales, sales operations, or strategy experience is a plus. Bachelors or masters from a top school preferred.
Employee Pay Disclosure
At Verkada, we want to attract and retain the best employees, and compensate them in a way that appropriately and fairly values their individual contribution to the company. With that in mind, we carefully consider a number of factors to determine the appropriate starting pay for an employee, including their primary work location and an assessment of a candidate's skills and experience, as well as market demands and internal parity. For this role, Verkada estimates a starting annual base salary will fall in the range of approximately $130,000 – 210,000. This estimate can vary based on the factors described above, so the actual starting annual base salary may be above or below this range. Annual base salary is also just one component of Verkada's total rewards package. A Verkada employee may be eligible for additional forms of compensation, depending on their role, including sales incentives, discretionary bonuses, and/or equity in the company in the form of Restricted Stock Units (RSUs).
US Employee Benefits
Verkada is committed to investing in the holistic health and wellbeing of all employees and their families. Our benefits and perks programs include, but are not limited to:
• Healthcare programs that can be tailored to meet the personal health and financial well-being needs - Premiums are 100% covered for the employee under most plans and 80% for family premiums
• Nationwide medical, vision and dental coverage
• Health Saving Account (HSA) and Flexible Spending Account (FSA) with tax saving options
• Expanded mental health support
• Paid parental leave policy & fertility benefits
• Time off to relax and recharge through our paid holidays, firmwide extended holidays, flexible PTO and personal sick time
• Professional development stipend
• Wellness/fitness benefits
• Healthy lunches and dinners provided daily
Verkada Is An Equal Opportunity Employer
As an equal opportunity employer, Verkada is committed to providing employment opportunities to all individuals. All applicants for positions at Verkada will be treated without regard to race, color, ethnicity, religion, sex, gender, gender identity and expression, sexual orientation, national origin, disability, age, marital status, veteran status, pregnancy, or any other basis prohibited by applicable law.