Director of Sales, Canada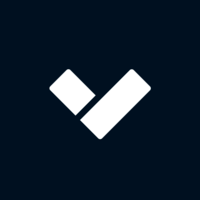 Verkada
Sales & Business Development
Toronto, ON, Canada
Posted on Wednesday, March 22, 2023
Who We Are
Verkada is the largest cloud-based B2B physical security platform company in the world. Only Verkada offers seven product lines — video security cameras, access control, environmental sensors, alarms, visitor management, mailroom management and intercoms — integrated with a single cloud-based software platform.
Designed with simplicity and scalability in mind, Verkada gives organizations the real-time insight to know what could impact the safety and comfort of people throughout their physical environment, while empowering them to take immediate action to minimize security risks, workplace frustrations and costly inefficiencies.
Founded in 2016 with more than $360M in funding raised to date, Verkada has expanded rapidly with 14 offices across three continents, 1,500+ full-time employees and 15,700+ customers across 70+ countries, including 43 companies in the Fortune 500.
The Director of Sales is responsible for hiring, managing, and mentoring a team of sales representatives (Account Executives) and their first line leaders (Regional Sales Managers) to meet and exceed their revenue goals. Our Account Executives are responsible for maintaining high activity standards; daily prospecting, pipeline growth, prospect qualification, and delivering on assigned quarterly sales revenue targets.
Responsibilities
Build and develop teams of Managers and Account Executives in achieving both individual and team quotas
Ongoing mentoring and development of the team which includes recruiting, hiring, and coaching reps and managers
Consistently monitoring the activity of the team and tracking results
Reporting on sales activity and forecast to the VP of Sales
Quote, negotiate, and assist sales reps in closing highly complex transactions through the development of executive-level relationships with key prospects
Manage daily and weekly activities, pipelines, forecasts and closed deals to ensure above-quota results based on successful pipeline management
Coordinate and lead weekly and monthly one-on-one and team-wide pipeline reviews, meetings and training sessions to ensure ongoing improvement
Requirements
Demonstrated success in directly leading a high-performing sales team as a second line leader
Mastery of a variety of influencing styles as appropriate to a situation, with demonstrating a history of successfully building and maintaining trusting relationships with colleagues and customers
Excellent presentation and listening skills
Should be able to thrive in a rapidly changing environment
Proven ability to successfully hire and train new sales representatives and coach lower performers to success
Successful history of closing business and over-achieving quota
Demonstrated ability to accurately forecast sales results
Willingness to travel
Employee Pay Disclosure
At Verkada, we want to attract and retain the best employees, and compensate them in a way that appropriately and fairly values their individual contribution to the company. With that in mind, we carefully consider a number of factors to determine the appropriate starting pay for an employee, including their primary work location and an assessment of a candidate's skills and experience, as well as market demands and internal parity. For this role, Verkada estimates a starting annual base salary will fall in the range of approximately $225,000 – 330,000. This estimate can vary based on the factors described above, so the actual starting annual base salary may be above or below this range. Annual base salary is also just one component of Verkada's total rewards package. A Verkada employee may be eligible for additional forms of compensation, depending on their role, including sales incentives, discretionary bonuses, and/or equity in the company in the form of Restricted Stock Units (RSUs).
Verkada Is An Equal Opportunity Employer
As an equal opportunity employer, Verkada is committed to providing employment opportunities to all individuals. All applicants for positions at Verkada will be treated without regard to race, color, ethnicity, religion, sex, gender, gender identity and expression, sexual orientation, national origin, disability, age, marital status, veteran status, pregnancy, or any other basis prohibited by applicable law.