Financial Business Intelligence Analyst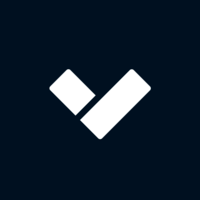 Verkada
IT, Accounting & Finance, Operations, Data Science
San Mateo, CA, USA
Posted on Wednesday, March 15, 2023
Who We Are
Verkada is the largest cloud-based B2B physical security platform company in the world. Only Verkada offers seven product lines — video security cameras, access control, environmental sensors, alarms, visitor management, mailroom management and intercoms — integrated with a single cloud-based software platform.
Designed with simplicity and scalability in mind, Verkada gives organizations the real-time insight to know what could impact the safety and comfort of people throughout their physical environment, while empowering them to take immediate action to minimize security risks, workplace frustrations and costly inefficiencies.
Founded in 2016 with more than $360M in funding raised to date, Verkada has expanded rapidly with 14 offices across three continents, 1,500+ full-time employees and 15,700+ customers across 70+ countries, including 43 companies in the Fortune 500.
About the Role
We are looking for a world-class data analyst to join the Strategic Finance team. The Strategic Finance team is a world-class team that supports teams across Verkada with cutting-edge analysis and insights. This candidate will drive the development of the data infrastructure needed to support the Strategic Finance team. The infrastructure will encompass data pipelines, metrics automation, automated reports, forecasting and critical analysis that will magnify the impact of the Strategic Finance team. We are looking for someone with an entrepreneurial mindset who is highly motivated by the prospect of building and scaling. This is a great opportunity for someone with a technical background but wants to be close to finance and learn more about the business.
Responsibilities
Own the design, development and maintenance of weekly / monthly key performance metrics reporting, analyze data and synthesize potential opportunities for optimization
Orchestrate best-in-class data visualization and presentations that convey actionable insights to business stakeholders
Partner with system engineers to drive efficiencies - including ensuring data integrity, accuracy, scalability - and adopt best practices to improve infrastructure and governance
Conduct ad hoc analysis in support of business initiatives such as sales productivity, new product economics and international expansion
Drive cross-functional decision making, translating strategic challenges into tactical problem statements and data-driven solutions, facilitate data democratization throughout the organization, enable others to self-serve source of truth data as needed
Contribute to data analytics projects end-to-end: from translating business problems into data questions, source/structure data, perform modeling/analysis, to delivering business insights.
Requirements
Bachelor's degree in a quantitative discipline (Math, Statistics, Operations Research, Economics, Information Systems, Engineering, or CS)
3+ years of experience working with SQL and relational data (preferably in MPP databases, such as Snowflake, Redshift, BigQuery)
Experience with Looker and Salesforce is required
Track record of using advanced SQL skills to build dashboard / visualization and derive insights from large datasets
Experience developing reporting and dashboards with modern BI tools, such as Tableau, ThoughtSpot, Snowsight, or similar tools
Excellent communication skills to summarize insights and recommendations to audiences of varying levels of technical sophistication
Experience using Python and/or similar object oriented programming languages
Preferred: Experience with ERP and Financial Planning tools
US Employee Benefits
Verkada is committed to investing in the holistic health and wellbeing of all employees and their families. Our benefits and perks programs include, but are not limited to:
• Healthcare programs that can be tailored to meet the personal health and financial well-being needs - Premiums are 100% covered for the employee under most plans and 80% for family premiums
• Nationwide medical, vision and dental coverage
• Health Saving Account (HSA) and Flexible Spending Account (FSA) with tax saving options
• Expanded mental health support
• Paid parental leave policy & fertility benefits
• Time off to relax and recharge through our paid holidays, firmwide extended holidays, flexible PTO and personal sick time
• Professional development stipend
• Wellness/fitness benefits
• Healthy lunches and dinners provided daily
Verkada Is An Equal Opportunity Employer
As an equal opportunity employer, Verkada is committed to providing employment opportunities to all individuals. All applicants for positions at Verkada will be treated without regard to race, color, ethnicity, religion, sex, gender, gender identity and expression, sexual orientation, national origin, disability, age, marital status, veteran status, pregnancy, or any other basis prohibited by applicable law.