Head of Compensation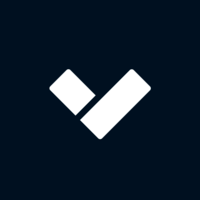 Verkada
San Mateo, CA, USA
Posted on Friday, March 3, 2023
Who We Are
Verkada is the largest cloud-based B2B physical security platform company in the world. Only Verkada offers seven product lines — video security cameras, access control, environmental sensors, alarms, visitor management, mailroom management and intercoms — integrated with a single cloud-based software platform.
Designed with simplicity and scalability in mind, Verkada gives organizations the real-time insight to know what could impact the safety and comfort of people throughout their physical environment, while empowering them to take immediate action to minimize security risks, workplace frustrations and costly inefficiencies.
Founded in 2016 with more than $360M in funding raised to date, Verkada has expanded rapidly with 14 offices across three continents, 1,500+ full-time employees and 15,700+ customers across 70+ countries, including 43 companies in the Fortune 500.
About the Role
This is a rare and unique opportunity to join Verkada as its first Head of Compensation and build out the function. As we continue to grow, we are consistently develop practices to ensure we attract, reward and retain top talent across the globe . In partnership with our CFO, you will be responsible for the evolution of Verkada's compensation philosophy as well as the execution of its philosophy across the company. You will be a trusted advisor to leaders of the company and will work closely with various teams such as the People Team, Finance team, Business Operations and so forth. This role reports directly into the Chief Finance Offer but will work side by side with our VP of People.
In this role, you will:
Own and refine Verkada's global compensation strategy as well as develop and document compensation guidelines, policies and ongoing training programs.
Review and analyze market data to evaluate our current compensation program and ensure our offering (cash, equity and benefits) remain competitive as we continue to scale and as the market changes.
Partner with Finance, People Partners, Recruiters, Hiring Managers, and Executives on pay decisions, compensation process & policies and job evaluation.
Build tools and processes to streamline all compensation workflows, from job posting to internal approvals to merit cycles and ongoing equity refresh programs.
Assist in developing and tracking critical compensation reporting metrics for the Executive team and board of directors
Get sh*t done! Be comfortable rolling up your sleeves and getting into the weeds to drive direct impact on a daily basis. We knock out today's problems while also balancing our need to build for the long-term.
You have:
A Bachelor's Degree from a top university.
5+ years of experience building out Compensation (or Total Reward/People Analytics), with a specific focus on high growth technology.
Experience in Investment Banking or Management Consulting is preferred but not required.
Raw smarts: You have strong business acumen and problem solving skills with a high attention to detail.
A data-driven mindset with strong analytical and modeling skills.
You are excited to dig through data to drive evidence-based discussions and decision-making.
Great influence skills: You are a strong communicator, and able to build trust quickly and effectively. This role works closely with c-level executives.
A growth mindset: You are comfortable working in a fast-paced startup environment that will require you to manage competing priorities, pivot quickly and often, mentor junior talent, and continually build streamlined processes as the company scales.
Employee Pay Disclosure
At Verkada, we want to attract and retain the best employees, and compensate them in a way that appropriately and fairly values their individual contribution to the company. With that in mind, we carefully consider a number of factors to determine the appropriate starting pay for an employee, including their primary work location and an assessment of a candidate's skills and experience, as well as market demands and internal parity. For this role, Verkada estimates a starting annual base salary will fall in the range of approximately $170,000-250,000. This estimate can vary based on the factors described above, so the actual starting annual base salary may be above or below this range. Annual base salary is also just one component of Verkada's total rewards package. A Verkada employee may be eligible for additional forms of compensation, depending on their role, including sales incentives, discretionary bonuses, and/or equity in the company in the form of Restricted Stock Units (RSUs).
US Employee Benefits
Verkada is committed to investing in the holistic health and wellbeing of all employees and their families. Our benefits and perks programs include, but are not limited to:
• Healthcare programs that can be tailored to meet the personal health and financial well-being needs - Premiums are 100% covered for the employee under most plans and 80% for family premiums
• Nationwide medical, vision and dental coverage
• Health Saving Account (HSA) and Flexible Spending Account (FSA) with tax saving options
• Expanded mental health support
• Paid parental leave policy & fertility benefits
• Time off to relax and recharge through our paid holidays, firmwide extended holidays, flexible PTO and personal sick time
• Professional development stipend
• Wellness/fitness benefits
• Healthy lunches and dinners provided daily
Verkada Is An Equal Opportunity Employer
As an equal opportunity employer, Verkada is committed to providing employment opportunities to all individuals. All applicants for positions at Verkada will be treated without regard to race, color, ethnicity, religion, sex, gender, gender identity and expression, sexual orientation, national origin, disability, age, marital status, veteran status, pregnancy, or any other basis prohibited by applicable law.