Sr. Backend Engineer - New Products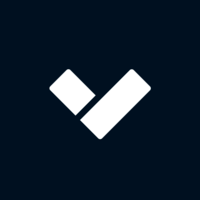 Verkada
Software Engineering
San Mateo, CA, USA
Posted on Wednesday, March 1, 2023
Who We Are
Verkada is the largest cloud-based B2B physical security platform company in the world. Only Verkada offers seven product lines — video security cameras, access control, environmental sensors, alarms, visitor management, mailroom management and intercoms — integrated with a single cloud-based software platform.
Designed with simplicity and scalability in mind, Verkada gives organizations the real-time insight to know what could impact the safety and comfort of people throughout their physical environment, while empowering them to take immediate action to minimize security risks, workplace frustrations and costly inefficiencies.
Founded in 2016 with more than $360M in funding raised to date, Verkada has expanded rapidly with 14 offices across three continents, 1,500+ full-time employees and 15,700+ customers across 70+ countries, including 43 companies in the Fortune 500.
The New Products team operates independently of the larger engineering team and is focused entirely on designing and building Verkada's next generation of awesome products. Our small team works directly with engineering leadership and the CEO to launch new software products on a rapid timeline. Within our small team, each team member carries a lot of responsibility and must be passionate about building awesome software products. Join us in building Verkada's next $1B product!
What you'll do
Building the backend that runs our new software products
Spin up new services in a microservices architecture
Own the full engineering cycle end-to-end, including scoping, architecture, trade-offs, and implementation
Engage with customers and work alongside Product and Design to build and ship our next generation of products
Champion and embody Verkada's cultural principles (ownership, integrity of the business and customers, grit, teamwork, inclusivity, and excellent craft) as we scale and grow across new offices.
Do whatever it takes to ship the product!
You'll bring the following required skills and experiences
Degree in Computer Science
4+ years industry experience in backend software engineering
Experience working in an agile team software development environment
Experience working in a fast-paced startup environment (< 10 person team).
Comfortable with Python, API design, Postgres or MySQL, Distributed high concurrency key-value storage (Redis, DynamoDB), AWS, Docker, Kubernetes, Kafka, Terraform
What we look for in candidates:
10,000 hours: Programming is your passion and you've spent a lot of hours coding
Excited to work hard and build new products in a fast-paced startup environment
Passion for building products that are high performance, high quality, and delight users
Track record of making exceptional technical and product contributions
Verkada is an equal opportunity employer. We strive to be a welcoming place for everyone, and we do our best to make sure all people feel supported and connected at work. A big part of that effort is support for members and allies of our internal communities like Women at Verkada, Pride at Verkada, Multicultural at Verkada, and Parents at Verkada.