Supply Chain - Fall Undergraduate Co-Op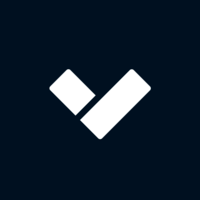 Verkada
Operations
San Mateo, CA, USA
Posted on Tuesday, September 27, 2022
Who We Are
Verkada is the largest cloud-based B2B physical security platform company in the world. Only Verkada offers seven product lines — video security cameras, access control, environmental sensors, alarms, visitor management, mailroom management and intercoms — integrated with a single cloud-based software platform.
Designed with simplicity and scalability in mind, Verkada gives organizations the real-time insight to know what could impact the safety and comfort of people throughout their physical environment, while empowering them to take immediate action to minimize security risks, workplace frustrations and costly inefficiencies.
Founded in 2016 with more than $360M in funding raised to date, Verkada has expanded rapidly with 14 offices across three continents, 1,500+ full-time employees and 15,700+ customers across 70+ countries, including 43 companies in the Fortune 500.
As an intern joining Verkada's Supply Chain team, you will be working on projects that directly impact Verkada's day to day operations and help set and implement the global strategy for Verkada's growing business. Candidates in this group can be considered for Supply Chain, Sourcing, Global Operations, or Fulfillment roles.
Note: This posting is for internship only opportunities.
Qualifications
Experience with Excel (or related) modeling and simulations.
Strong written and verbal communication skills with the ability to present to management required.
Strong academic performance to date
Undergraduate degree in progress from a top program with a focus in Supply Chain, Operations, Finance or related field.
Available for a Fall Co-Op (starting September 2023). Preferably for an extended term (4-8 months).
Team Responsibilities
Supply Chain: Responsible for the end to end Supply Chain of Verkada's products. Weekly demand, manufacturing and inventory planning and execution
Sourcing: Own sourcing for Verkada's products and supply chain partners (supplier selection, negotiations, strategic deals)
Operations: Logistics strategy, managing 3PL partnership and overall Verkada strategy
Fulfillment: Manage customer distribution and responsible for ensuring a seamless customer experience for our partners
Perks and Benefits
Monthly Housing Stipend (on top of hourly wage)
Healthy lunches and dinners provided daily
Intern events and mixers
Employee Pay Disclosure
At Verkada, we want to attract and retain the best employees, and compensate them in a way that appropriately and fairly values their individual contribution to the company. With that in mind, we carefully consider a number of factors to determine the appropriate starting pay for an employee, including their primary work location and an assessment of a candidate's skills and experience, as well as market demands and internal parity. For this role, Verkada estimates a starting hourly wage of $
45.00/hour
. A Verkada employee may be eligible for additional forms of compensation, depending on their role, including sales incentives, discretionary bonuses, and/or equity in the company in the form of Restricted Stock Units (RSUs).
Verkada is an equal opportunity employer. We strive to be a welcoming place for everyone, and we do our best to make sure all people feel supported and connected at work. A big part of that effort is support for members and allies of our internal communities like Women at Verkada, Pride at Verkada, Multicultural at Verkada, and Parents at Verkada.