Motion Designer (Mid to Senior Level)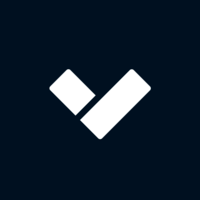 Verkada
Design
San Mateo, CA, USA
Posted on Wednesday, August 31, 2022
Who We Are
Verkada is the largest cloud-based B2B physical security platform company in the world. Only Verkada offers seven product lines — video security cameras, access control, environmental sensors, alarms, visitor management, mailroom management and intercoms — integrated with a single cloud-based software platform.
Designed with simplicity and scalability in mind, Verkada gives organizations the real-time insight to know what could impact the safety and comfort of people throughout their physical environment, while empowering them to take immediate action to minimize security risks, workplace frustrations and costly inefficiencies.
Founded in 2016 with more than $360M in funding raised to date, Verkada has expanded rapidly with 14 offices across three continents, 1,500+ full-time employees and 15,700+ customers across 70+ countries, including 43 companies in the Fortune 500.
The Marketing Creative Department is looking for a passionate motion designer. At Verkada, we solve complex problems with elegant solutions, and apply the same standard of excellence to storytelling and marketing communication.
The stories we tell often involve real, multilevel, physical buildings and other work environments, or the microscopic levels of sensor chips, UI elements, even dust pigments floating in the air.
Big stories require broad know-how and deep understanding in 3D animation, 2D motion graphics, video compositing/editing, as well as experiences in storyboarding and previsualization.
Partnering closely with Marketing and cross-functionally with Product Design you will be responsible for creating work that can make both our software and hardware standout. You will produce world-class visual stories that are compelling to professionals in our industry, as well as other business leaders. As a team we will always push for bigger and better stories across different channels and mediums.
Responsibilities:
Designing and animating a variety of product stories for launches, keynotes, product and brand videos, paid/social ads, and web content. Some examples here, here and here
Creating photorealistic hardware renders and product photography
Creating innovative animations for software stories (UI/UX animation)
Designing and animating title cards, typography in motion and supers
Storyboarding product and brand video content
Creating new ways to visualize innovative product stories and demonstrations
Maintaining and helping define visual brand standards
Compositing and VFX for a variety of videos
Determining best practices for final deliverables for web, digital and social
There is a lot of work to create with plenty of opportunities, so there will be no problem staying busy
Requirements:
This role is open to various levels with a minimum of 5 years in the motion design industry, with both 2D and 3D experience
Skilled in Adobe CC with expert knowledge of After Effects, PhotoShop, Illustrator, and Premiere
Deep understanding of Cinema 4D and various render engines (Redshift, Octane, etc)
Experience running and leading end to end 3D and 2D production workflows and strong accuracy in assessing project turnaround time
General experience in compositing, editing, and color correction
Knowledge of video capturing / lighting / cinematography is a plus
Hard surface product rendering experience preferred
Knowledge of X particles and Houdini a plus
A continuous desire to learn and grow
Having a passion for our mission will make this job far more enjoyable
US Employee Benefits
Verkada is committed to investing in the holistic health and well-being of all employees and their families. Our benefits and perks programs include, but are not limited to:
- Healthcare programs that can be tailored to meet the personal health and financial well-being needs - Premiums are 100% covered for the employee under most plans and 80% for family premiums
- Nationwide medical, vision and dental coverage
- Health Saving Account (HSA) and Flexible Spending Account (FSA) with tax saving options
- Expanded mental health support
- Paid parental leave policy & fertility benefits
- Time off to relax and recharge through our paid holidays, firmwide extended holidays, flexible PTO and personal sick time
- Professional development stipend
- Wellness/fitness benefits
- Healthy lunches and dinners provided daily
Verkada Is An Equal Opportunity Employer
As an equal-opportunity employer, Verkada is committed to providing employment opportunities to all individuals. All applicants for positions at Verkada will be treated without regard to race, color, ethnicity, religion, sex, gender, gender identity and expression, sexual orientation, national origin, disability, age, marital status, veteran status, pregnancy, or any other basis prohibited by applicable law.