Product Design Mechanical Engineer (Taiwan)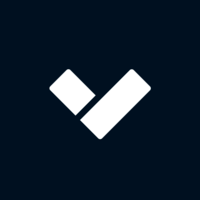 Verkada
Other Engineering, Product, Design
Taipei, Taiwan
Posted on Thursday, August 11, 2022
Who We Are
Verkada is the largest cloud-based B2B physical security platform company in the world. Only Verkada offers seven product lines — video security cameras, access control, environmental sensors, alarms, visitor management, mailroom management and intercoms — integrated with a single cloud-based software platform.
Designed with simplicity and scalability in mind, Verkada gives organizations the real-time insight to know what could impact the safety and comfort of people throughout their physical environment, while empowering them to take immediate action to minimize security risks, workplace frustrations and costly inefficiencies.
Founded in 2016 with more than $360M in funding raised to date, Verkada has expanded rapidly with 14 offices across three continents, 1,500+ full-time employees and 15,700+ customers across 70+ countries, including 43 companies in the Fortune 500.
As a Product Design Mechanical Engineer at Verkada, you'll contribute to the design and development of new cameras, access control systems, sensors, and other enterprise IoT products. Verkada's product design mechanical engineers own all aspects of the mechanical development from prototype through to mass production.
Responsibilities
Drive new products from initial proof of concept through to mass production.
Generate mechanical solutions for a wide variety of product requirements relevant to enterprise hardware (mounting, sealing, environmental resistance, thermals, tamper resistance, etc).
Collaborate with our Electrical Engineering team to integrate PCBAs, sensors, interconnects, and other electro-mechanical elements into your designs.
Collaborate with our Industrial Design team to explore, prototype & test new product concepts. Collaborate with ID to finalize product form & CMF.
Work with mechanical vendors to dial in DFM/DFA, then quote & kick-off parts at prototype and production quantities. Own tooling release, bring up and validation for a broad variety of parts & processes.
Develop, manage & execute mechanical reliability test plans and various DoEs. Assist with failure analysis and root cause analysis; troubleshoot, iterate, and validate quickly.
Work closely with our JDM partners to steer your product concepts through validation builds (EVT, DVT, PVT) & into mass production.
Drive on-site factory troubleshooting, assembly line bring-up, and root cause analysis.
Requirements
Bachelor's degree in Mechanical Engineering or a related field.
Excellent written and verbal English & Mandarin communication skills.
A clear track record of designing and manufacturing enterprise or consumer electronic products.
Mastery of 3D CAD software.
Experience getting hands-on with building & testing hardware.
Ability to frequently visit vendors throughout Taiwan.
Experience working with part vendors on DFM, tooling bring up and validation.
Passion for designing aesthetically pleasing but easy to use hardware.
Benefits - The group insurance is from Nan Shan and includes:
The group insurance is from Nan Shan and includes:
Critical Illness
Hospital & Surgical
Accidental Death & Dismemberment
Accidental Medical Reimbursement
Cancer Indemnity
Other Benefits
Fitness and Wellness Subsidy
Commuter Benefit
Lunch Stipend
Verkada is an equal opportunity employer. We strive to be a welcoming place for everyone, and we do our best to make sure all people feel supported and connected at work. A big part of that effort is support for members and allies of our internal communities like Women at Verkada, Pride at Verkada, Multicultural at Verkada, and Parents at Verkada.