Program Manager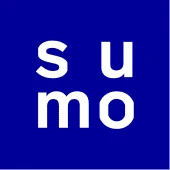 Sumo Logic
Operations
Chicago, IL, USA
Posted on Tuesday, November 21, 2023
Program Manager - Customer & Field Programs
We are looking for an experienced and dynamic Program Manager to lead our Customer and Field Programs. The Program Manager will be crucial in enhancing customer satisfaction and optimizing field operations by developing and executing strategic programs. If you are a dedicated professional with a passion for customer-centric initiatives and a proven track record in managing field programs, we want to hear from you.
What you will do:
Build and maintain strong relationships with field staff and external partners.
Ensure effective communication and coordination between teams to meet program goals.
Collaborate with internal teams, including sales, marketing, customer support, and product development.
Manage customer and field escalations and expectations
Manage the response time SLA and coordinate that between Product Managers, Engineering, and Field.
Maintaining a registry of these escalations and reporting on resolutions and resolution times - SLAs
Work directly with customers if needed and build the process of Defect to Resolution (D2R).
Collaborate with cross-functional teams to gather customer feedback and implement enhancements.
Monitor field service delivery to meet or exceed customer expectations.
Define key performance indicators (KPIs) and regularly report on program performance to the leadership team
What you will have:
Bachelor's degree in Computer Science, Engineering, Business, Information Technology; advanced degree is a plus.
Proven experience as a Program Manager or similar role.
Strong project management skills with the ability to lead cross-functional teams.
Excellent communication and interpersonal skills.
Customer-focused mindset with a passion for delivering exceptional customer experiences.
Knowledge of field operations, logistics, and service delivery.
Analytical and problem-solving abilities.
Proficiency in program management software and tools.
Strong organizational and time management skills.
Asana and G Suite
More at: https://www.sumologic.com/
Technology Video & Demo: https://youtu.be/-WoseyIma8g
Youtube Channel: https://www.youtube.com/user/sumologic
LinkedIn: https://www.linkedin.com/company/sumo-logic/
How it works: https://www.sumologic.com/platform/
About Us
Sumo Logic, Inc., empowers the people who power modern, digital business. Through its SaaS analytics platform, Sumo Logic enables customers to deliver reliable and secure cloud-native applications. The Sumo Logic Continuous Intelligence Platform™ helps practitioners and developers ensure application reliability, secure and protect against modern security threats, and gain insights into their cloud infrastructures. Customers around the world rely on Sumo Logic to get powerful real-time analytics and insights across observability and security solutions for their cloud-native applications. For more information, visit www.sumologic.com. #LI-Remote
The expected annual base salary range for this position is $94,000 - $127,000. In addition to base pay, certain roles are eligible to participate in our bonus or commission plans, as well as our benefits offerings, and equity awards. Compensation varies based on a variety of factors which include (but aren't limited to) role level, skills and competencies, qualifications, knowledge, location, and experience.