Field Marketing Specialist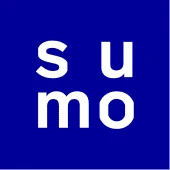 Sumo Logic
Marketing & Communications
Atlanta, GA, USA
Posted on Sunday, November 19, 2023
Field Marketing Specialist
Sumo Logic is looking for a Field Marketing Specialist to deliver field marketing programs that acquire new customers and grow existing customers in the North American region. Reporting to the regional Field Marketing manager, this role requires a collaborative approach across sales and marketing teams to deliver on specific sales priorities including events, campaigns, partner marketing and demand generation within the Field Marketing organization.
Responsibilities will include:
Collaborate with sales and marketing teams to understand specific market priorities to execute customer and prospect-facing programs, contributing to pipeline creation and opportunity progression
Manage events to deliver value for in-person experiences such as Sumo Logic's user events, partner events, workshops, and networking opportunities
Manage promotion and outreach efforts pre/post event, including email, direct mail, ads, etc, ensuring communications are on brand and on message
Work cross-functionally to ensure programs and events stay on task and within budget
Track, measure, and communicate program goals and results
Build event briefs, complete back-office forms and coordinate with design and content teams to ensure brand and messaging is aligned with campaigns objectives.
Research and present new field marketing programs, and execute from ideation to delivery under the direction of field marketing manager
Requirements may include:
3-5 years of marketing and events experience in a B2B SaaS environment
Familiar with marketing applications such as Salesforce, Marketo, and 6Sense and G-suite, Slack, and other communications tools
Flexibility to adjust to the dynamic nature of a growth company
Strong problem-solving skills
Strong interest in learning marketing automation tools including Marketo, Splash, 6Sense, Asana and Salesforce
Strong project and time management skills with the ability to execute on multiple projects simultaneously
Able to present and communicate new ideas, products, and campaigns to both internal and external stakeholders.
Clear communicator (verbal and written) and ability to build successful relationships with sales teams
Remote location within the United States
Approximately 30% domestic travel to support events
About Us:
Sumo Logic, Inc. empowers the people who power modern, digital business. Through its SaaS analytics platform, Sumo Logic enables customers to deliver reliable and secure cloud-native applications. The Sumo Logic Continuous Intelligence Platform™ helps practitioners and developers ensure application reliability, secure and protect against modern security threats, and gain insights into their cloud infrastructures. Customers around the world rely on Sumo Logic to get powerful real-time analytics and insights across observability and security solutions for their cloud-native applications. For more information, visit www.sumologic.com.
The expected annual base salary for this position is $80,000-100,000. Compensation varies based on a variety of factors which include (but aren't limited to) such as role level, skills and competencies, qualifications, knowledge, location, and experience. In addition to base pay, certain roles are eligible to participate in our bonus or commission plans, as well as our benefits offerings, and equity awards.