Provisioning Analyst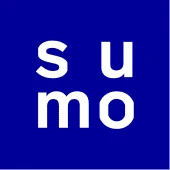 Sumo Logic
IT
Noida, Uttar Pradesh, India
Posted on Saturday, November 18, 2023
Provisioning Analyst
The Provisioning Analyst is part of the Finance team supporting transactional activities for global order processing. This position works closely with Sales, Operations, Pricing, and Engineering in the processing of the Company's orders, which primarily include SaaS subscription services. The Provisioning Analyst will be responsible for the organization fulfillment and documentation of all transactions.
Responsibilities
Manage subscription fulfillment utilizing Zuora including customer onboarding, upgrades, downgrades, and deactivation.
Ensure license provisioning meets requirements for revenue recognition (including documentation for audit/compliance) and that any issues/delays in provisioning are promptly communicated.
Provide support to resolve customer or internal inquiries with products and applications. Achieve the department standard of timeliness, customer satisfaction and quality of service.
Continually improve provisioning process and documentation, including leveraging technology to automate manual aspects of the provisioning process.
Create process and troubleshooting documentation for the internal teams to reference.
Work with Product Management and Engineers on new product releases in Sandbox and Production and bug fixes. Leverage internal technical expertise, knowledge base and other internal tools to provide the most effective solutions to customer provisioning issues.
Perform audits of customer subscriptions and features to ensure accuracy.
Drive business process improvements and initiatives; bring best practice to Quote to Cash and Revenue processes.
Assist in the Company's compliance efforts, including adherence to accounting policies, and documentation of internal control procedures.
Ad hoc special projects including streamlining the provisioning process, reporting and analysis on renewals and overages, and quarterly/annual audit request.
Required Qualifications and Skills
2+ years related experience, preferably in a SaaS environment
Bachelor's degree in Accounting, Finance, Business Administration, or Information Systems preferred
Experience working with Information Systems with analytical, operations and troubleshooting knowledge
Strong business acumen and understanding of sales process
Experience with Zuora, Salesforce and NetSuite is a plus
#LI-DNI