Senior Technical Success Engineer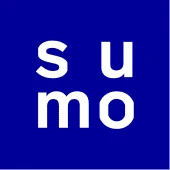 Sumo Logic
IT
Noida, Uttar Pradesh, India
Posted on Tuesday, November 14, 2023
Senior Technical Support Engineer
Sumo Logic is seeking a Technical Support Engineer to provide enterprise level support to our customers and partners. You will be focused on assisting customers with technical issues resolution and advice covering simple to very complex level problems. You will participate in direct customer interactions to quickly assess and troubleshoot issues, document product enhancements or defects, and provide best practice advice around the implementation and use of the Sumo Logic service.
Responsibilities:
Manage customer issues related to the installation, configuration, and implementation of the Sumo Logic service on a timely basis with a high level of communication and appropriate establishment of expectations
Document defect and enhancement requests on behalf of customers
Write and review technical knowledge base articles, solutions, and FAQs for publication to a customer and company knowledge system
Provide insightful input back to other corporate functions, particularly engineering, product management and marketing
Define processes, procedures, and tools for the support team to effectively interact with customers and with other stakeholders.
Qualifications:
5+ years experience in supporting SaaS-based solutions
Excellent communication (verbal and written) and customer management skills
Knowledge of logging systems, such as Windows Event Viewer, Syslog, R Syslog, & Syslog-ng
System administration level skills such as OS updates, installing packages, enabling/disabling services, creating users & groups and managing file system permissions
Knowledge of SSH, creating and managing key-pairs, managing known hosts and troubleshooting connections using the SSH -v option.
Comfortable with basic scripting and programming (Java, C++, Python, Powershell, Bash, etc).
Extensive experience with Kubernetes and Docker setup, configuration, troubleshooting, tuning and infrastructure.
Strong knowledge of TCP/IP, ping, traceroute, Netcat, TCP dump, Wireshark, ns lookup, etc.
Thrive in a fast-paced, high-growth, rapidly changing environment with the ability to work with and deeply understand a new product or service.
Ability to support multiple international time zones.
Education:

Bachelor's degree in Engineering or Computer Science or similar degree or equivalent work experience.
About Us
Sumo Logic, Inc., empowers the people who power modern, digital business. Through its SaaS analytics platform, Sumo Logic enables customers to deliver reliable and secure cloud-native applications. The Sumo Logic Continuous Intelligence Platform™ helps practitioners and developers ensure application reliability, secure and protect against modern security threats, and gain insights into their cloud infrastructures. Customers around the world rely on Sumo Logic to get powerful real-time analytics and insights across observability and security solutions for their cloud-native applications. For more information, visit www.sumologic.com.