Renewals Specialist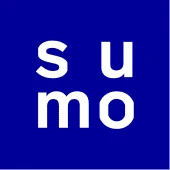 Sumo Logic
Sales & Business Development
Noida, Uttar Pradesh, India
Posted on Tuesday, November 14, 2023
Want to empower digital business through real-time analytics delivered as a service? Passionate about putting the power of machine data analytics in the hands of everyone by unifying all data types, enabling universal access, and leveraging cloud economics – all this from a single, unified platform delivered and consumed as a service? Come talk with us!
As a part of the Sumo Logic Customer Success team, you will be responsible for achieving timely renewals for our growth segment of customers. Following a low-touch model, you will coordinate automated outreach and direct interactions with our customer champions and procurement teams. This is a quota-carrying role.
The Renewals Specialist will have good customer-facing skills, an understanding of the subscription economy, and a self-starting, proactive mentality, given the number of accounts. You will be helping draft purchase agreements, so being detail-oriented is critical. You should also be comfortable talking about commercial terms and can delicately navigate customer objections and demands.
Projects are underway to try and make renewals for SMB customers more automated, which will eventually open up opportunities for you to work with larger Mid-Market or Enterprise customers.
This is an ideal position for someone who has already been in a SaaS renewal role in the past or is looking to move from an internal sales operations role to something more customer-facing.
What you'll be working on:
Driving high-volume renewals for a specific segment of our business (900+ customers)
Create accurate forecasts and participate in weekly account reviews•
Manage the transaction process from quote through PO
Ability to discuss and close multi-year deals
Handle billing disputes and questions
Ensure that renewal conversations start a few months before renewal dates
Work seamlessly with members outside of customer success: Account Executives, Partner Managers, Finance, Order Management, and Deal Desk.
Identify when technical guidance might be needed to secure a renewal
Collaborate on identifying and minimizing Risk within our customer base
Weekly collaboration with Accounts Managers.
Close a renewal number of 78% to achieve 100% of your target.
Work on closing at least 15 MYD in a Quarter.
Work on High ingesting accounts for the EMEA and North America region & assist the customers with potential upgrades & cross-sells.
Working 2 Quarters ahead of time.
Collaboration with the EMEA and North America team includes CSM managers, AE's, PSM's, CSEs & etc, on regular intervals.
Your experience and skills should include the following:
4+ years of experience in either a customer success, sales, or renewals SaaS role
Familiarity with various tools like SFDC, Clari, Zuora and the reporting features it offers
Strong negotiation skills
Ability to properly track tasks and ensure all follow-up tasks are completed.
Might have to travel once a year for Sales Kick at different locations.
These additional skills would be highly desirable:
Comfortable with collaborating over Slack and Google Suite
Familiarity with the buying cycle of SaaS products
Enthusiastic, positive demeanor and professional customer service skills
Knowledge of enterprise log management/SIEM products similar to Sumo Logic.
About Us
Sumo Logic, Inc., empowers the people who power modern, digital business. Through its SaaS analytics platform, Sumo Logic enables customers to deliver reliable and secure cloud-native applications. The Sumo Logic Continuous Intelligence Platform™ helps practitioners and developers ensure application reliability, secure and protect against modern security threats, and gain insights into their cloud infrastructures. Customers around the world rely on Sumo Logic to get powerful real-time analytics and insights across observability and security solutions for their cloud-native applications. For more information, visit www.sumologic.com.
#LI-Remote