Senior Engineering Manager, Logs Query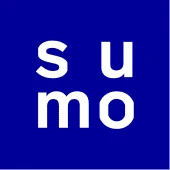 Sumo Logic
Software Engineering, Other Engineering
Bengaluru, Karnataka, India
Posted on Thursday, November 9, 2023
Senior Engineering Manager - Logs Query
Sumo Logic is the pioneer in continuous intelligence, a new category of software, which enables organizations of all sizes to address the data challenges and opportunities presented by digital transformation, modern applications, and cloud computing. The Sumo Logic Continuous Intelligence Platform™ automates the collection, ingestion, and analysis of application, infrastructure, security, and IoT data to derive actionable insights within seconds.
More than 5000 customers around the world rely on Sumo Logic to build, run, and secure their modern applications and cloud infrastructures. Sumo Logic delivers its platform as a true, multi-tenant SaaS architecture, across multiple use-cases, enabling businesses to thrive in the Intelligence Economy.
Our team
At Sumo Logic, we ingest petabytes of data everyday, and empower our customers by providing them extremely reliable and fast tools to derive meaningful insights from their data. The log search team plays a dual role at Sumo. We sell the log search product directly to our customers. At the same time, our other solutions like security and tracing, use the log search platform as a backbone.
Your responsibilities
As part of the log search team, you will be responsible to:
Help build new features, ensuring the existing services scale up to ever growing data requirements, unblocking customers & evolving search as a platform for other product areas.
Lead & mentor a team of software engineers.
Create an environment to foster professional and personal growth of each individual engineer in the team.
Hire, develop and retain a strong team of engineers when required.
Partner with Product Management and Design to lead feature execution & deliver new features with a great user experience.
Collaborate with product management, architects, and other engineering teams to create the technical vision and road map for the team.
Work effectively with Ops/SRE and customer success teams to ensure timely response and resolutions to customer escalations & production issues.
Lead the design, development, and testing of large-scale, low latency high-volume microservices.
Define and drive the best software development/engineering and operational practices for the team.
Become an expert in the core Sumo Logic technologies (Scala, AWS, Akka, Lucene, Parquet and service-oriented architectures).
Be able to communicate to stakeholders outside of engineering on technical matters, including customers.
Your qualifications
Previous leadership/management experience (2+ years) in building and leading teams including hiring, retaining & managing performance.
Total experience of 8+ years of hands-on engineering and management.
Strong technical aptitude to lead an engineering team
Ability to meet challenges under demanding conditions and keep calm under pressure.
Organized and able to work with many people to deliver product features on tight schedules.
Agile development experience.
A good understanding of CS Fundamentals, Microservices, Data Structures, Algorithms & Problem Solving
B. Tech / M. Tech/ MS / PhD in Computer Science or related discipline.
About Us
Sumo Logic, Inc., empowers the people who power modern, digital business. Sumo Logic enables customers to deliver reliable and secure cloud-native applications through its SaaS analytics platform. The Sumo Logic Continuous Intelligence Platform™ helps practitioners and developers ensure application reliability, secure and protect against modern security threats, and gain insights into their cloud infrastructures. Customers worldwide rely on Sumo Logic to get powerful real-time analytics and insights across observability and security solutions for their cloud-native applications. For more information, visit www.sumologic.com.