Technical Account Manager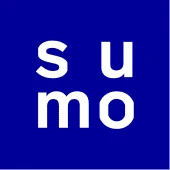 Sumo Logic
IT, Sales & Business Development
Austin, TX, USA
Posted on Tuesday, November 7, 2023
Technical Account Manager
Location- 100% remote (Candidate must be located in CST or MST)
As a Technical Account Manager, you will be responsible for working with and guiding Sumo Logic's strategic customers toward the successful adoption of the service. You will partner very closely with our Customer Success Managers to develop deep customer relationships with a set of premium accounts. You will provide technical guidance, best practices, mentorship, and training to your customers, assisting them to drive maximum value out of Sumo Logic and understanding a vision for long-term success and growth. You will be the main point of contact for all technical questions and assistance for these customers and represent their needs back to customer support, product management, engineering, and sales. You will also work with the rest of the Customer Success team to build out and cultivate a customer community to enhance the experience of our customers.
The successful candidate for this job will have a strong technical aptitude in cloud technologies like AWS or Microsoft Azure, along with a strong self-starting, proactive mentality. You must have a proven track record of creating and maintaining deep, lasting relationships with customers.
You are going to be dealing with very technical users and complex issues, but you're also tasked with creating excitement and loyalty in the customers you interact with. This is an ideal role for technical, experienced sales engineers looking to get away from full-time travel requirements or experienced Professional Services consultants looking for a chance to focus on a set of strategic accounts they can help to grow.
What you'll be working on:
Engage customers during their post-sales onboarding process
Help advise customers on successful implementation of use cases
Share best-practices and other tools and resources to help customers successfully adopt the Sumo Logic service
Help further adoption of the Sumo Logic service by discovering and implementing new use cases and data sources
Proactively manage issues at customers based on KPIs and SLAs
Stay actively engaged on assigned customers to ensure great customer health
Participate in customer community forums
Partner with senior Sumo Logic Customer Success Managers to ensure customers are renewing and expanding their accounts
Represent customer needs internally with our product management and engineering teams
Your experience and skills should include:
A track record of having a bias for action to make things happen and drive results
Experience with public cloud services such as AWS or Microsoft Azure
Ability to write scripts, regular expressions, SQL queries, etc.
Hands-on experience working with a variety of enterprise software infrastructure (operating systems, virtualization, database, network, security) products in production environments
Eight years or more experience working as a professional services consultant, customer success engineer, technical account manager, Solutions Architect or sales engineer
Customer relationship management skills
Experience with Sumo Logic from a user perspective is a huge bonus- Sumo-Pro certifications
Excellent communication and interpersonal skills
The ability to travel occasionally to customer sites
The ability to thrive in a fast-paced, high growth and rapidly changing environment
A demonstrated passion for making customers wildly successful
These additional skills would be highly desirable:
Experience with enterprise log management/metrics/SIEM products
Experience with cloud-based technologies
BS/B.Tech/M.Tech in Computer Science or Engineering
About Us
Sumo Logic, Inc., empowers the people who power modern, digital business. Through its SaaS analytics platform, Sumo Logic enables customers to deliver reliable and secure cloud-native applications. The Sumo Logic Continuous Intelligence Platform™ helps practitioners and developers ensure application reliability, secure and protect against modern security threats, and gain insights into their cloud infrastructures. Customers around the world rely on Sumo Logic to get powerful real-time analytics and insights across observability and security solutions for their cloud-native applications. For more information, visit www.sumologic.com.
The expected annual base salary for this position is $135k-155k + 15% bonus. Compensation varies based on a variety of factors which include (but aren't limited to) such as role level, skills and competencies, qualifications, knowledge, location, and experience. In addition to base pay, certain roles are eligible to participate in our bonus or commission plans, as well as our benefits offerings, and equity awards.
Other details:
Health, Dental, Vision- Insurance
401k and Life Insurance options
Unlimited PTO with 15+ days of recognized holidays
Quarterly Wellness days
100% remote with option to be in office if you want (Bay Area, Austin, Denver, NYC)
3 months of paid parental leave
#LI-DNI