Partner Sales Manager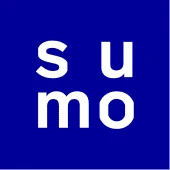 Sumo Logic
Sales & Business Development
United Kingdom
Posted on Tuesday, November 7, 2023
As a Partner Sales Manager, you will own the partner development opportunities with key Sumo Logic Partners (e.g. AWS, SI's, MSP's, Consulting organizations & VAR's) . You will be a strategic thinker with a focus on driving revenue ("sell with" and "sell through") across enterprise business and have a "problem-solving" mindset. You will be responsible for the overall success of the Partnership including enablement, GTM initiatives, and sales opportunities. You will collaborate with Sales, Marketing, and Product Management and will be the focal point for the technical alliance Partners for all matters. You will own the task of managing and growing our overall Partners leveraged revenue objectives within an assigned geographic territory.
Responsibilities:
Identify, recruit and operationalize new Partner organizations to help expand Sumo Logic's indirect sales reach within an assigned territory
Build a regional Partner business plan with quantified goals and milestones to achieve Partner sourced revenue metrics and address certified Partner capacity gaps such that regional capacity exists to meet all quarterly sales requirements.

Develop a comprehensive regional Partner map, outlining current Partner capabilities, capacity and gaps.
Work with internal and Partner stakeholders to enable sales and technical cross-training of Sumo Logic's solutions.
Work with respective field teams on demand gen initiatives and campaigns.
Manage assigned regional Partners to agreed sales goals.
Manage regular business reviews between Sumo Logic and Partners.

Work with direct sales teams / reps on various Channel oriented opps
Maintain and report an accurate sales forecast in SFDC.
Desired Qualifications, Skills and Experience:
Minimum 10+ years' in software Enterprise Sales & Partner development combined

Prefer 5+ years of experience and a proven track record selling enterprise software or SaaS to Fortune 1,000 companies and 5+ years of experience developing a Partner ecosystem within a SaaS model
Understanding of Cloud Infrastructure ecosystem is highly preferred
Understanding of how logs support Security and DevOps Use Cases is highly preferred

Demonstrable ability to understand, develop and navigate complex sales cycles involving a variety of stakeholders
Direct experience creating and executing Partner business plans with both Global and regional sized Partners with an emphasis on security service providers.
Experience working in a start-up environments is essential. This means...

Must be comfortable operating in an environment where there are often processes and systems that need to be built / optimized in the course of day-to-day business.
In high growth companies there's always more to do than people to do it. As such, the ability to set priorities, focus on details and motivate internal and external teams to deliver agreed upon goals is very important

Ability to travel 30-50% of the time
BA/BS degree required. Technical competence strongly preferred.
About Us
Sumo Logic, Inc., empowers the people who power modern, digital business. Through its SaaS analytics platform, Sumo Logic enables customers to deliver reliable and secure cloud-native applications. The Sumo Logic Continuous Intelligence Platform™ helps practitioners and developers ensure application reliability, secure and protect against modern security threats, and gain insights into their cloud infrastructures. Customers around the world rely on Sumo Logic to get powerful real-time analytics and insights across observability and security solutions for their cloud-native applications. For more information, visit www.sumologic.com.