Senior Software Engineer II, Entities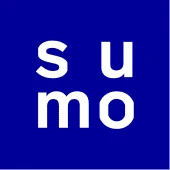 Sumo Logic
Software Engineering
Wrocław, Poland
Posted on Friday, November 3, 2023
Senior Backend Software Engineer - Entities Team
Sumo Logic is a cloud-native SaaS data analytics platform, solving complex observability and security problems. Customers choose our product because it allows them to easily monitor, optimize and secure their applications, systems and infrastructures.
Our micro services architecture hosted on AWS ingests petabytes of data daily across many geographic regions. Millions of queries a day analyze hundreds of petabytes of data.
Entities Team creates a layer on top of raw, machine data, that helps customers to understand what objects that data concerns (EC2 instance? Kubernetes pod? MySQL DB? Application Service?), as well as how are those objects related one to another, how to navigate for a given entity from one source of data to another, correlate problems in one layer caused by another layer etc.
What you will do:
Develop features using algorithms that work optimally on very large data sets. These features would run on our backend systems that can handle enormous amounts of customer data, operate with high tolerance for errors, and can scale up as needed. These systems are responsible for managing and processing petabytes of data.
Follow test driven development.
Write robust & re-usable code.
Own a small set of microservices, analyze and improve the efficiency, scalability,
reliability and cost for the same.
Work as a member of a cross-geo team, helping the team respond quickly and
effectively to business needs.
Act as a primary on-call for owned services, responding to service degradations in a timely manner.
Work remotely with occasional team meetups.

What you will have:
BSc or MSc in Computer Science or a related discipline.
6+ years of industry experience with a proven track record of ownership.
Object-oriented experience, for example in Java, Scala, Ruby, or C++.
Understanding the performance characteristics of commonly used data structures (maps, lists, trees, etc).
Desire to learn Scala, an up-and-coming JVM language (scala-lang.org).
(Nice-to-have)Experience in big data / 24x7 commercial service / planet scale product development.
(Nice-to-have) Experience in agile software development (test-driven development, iterative and incremental development).
(Nice-to-have) Experience using Sumo Logic products or other observability products for reliability and security.
(Nice-to-have) Experience in multi-threaded programming and distributed systems (desirable).
Why it's worth applying:
Competitive salary - employment contract w/65% authorship costs.
You will work with great engineers on a complex product.
4 extra days off / year (Sumo Wellness Days).
Private healthcare for you and your family.
Medical and life insurance.
Sports card.
WFH budget.
Lunch budget when you work from the office.
Individual English lessons with a native speaker.
You can work from the office, 100% remotely or in a hybrid model.
About Us
Sumo Logic enables customers to deliver reliable and secure cloud-native applications through its SaaS analytics platform. Sumo Logic helps ensure application reliability, secure and protect against modern security threats, and gain insights into their cloud infrastructures. Customers worldwide rely on Sumo Logic to get powerful real-time analytics and insights across observability and security solutions for their cloud-native applications. For more information, visit www.sumologic.com.
More at: https://www.sumologic.com/
Technology Video & Demo: https://youtu.be/-WoseyIma8g
Youtube Channel: https://www.youtube.com/user/sumologic
LinkedIn: https://www.linkedin.com/company/sumo-logic/
How it works: https://www.sumologic.com/platform/
#LI-AO1