Software Engineer II, Business Enablement UI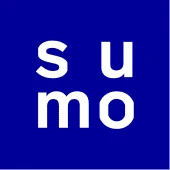 Sumo Logic
Software Engineering, Design
Bengaluru, Karnataka, India
Posted on Tuesday, October 10, 2023
Software Engineer - II - Business Enablement UI
As a UI Engineer at Sumo Logic, you'll specialize in building elegant, responsive web applications using the latest front-end technologies. You will be an integral part of our UX team, working closely with our designers to create an intuitive UI that will bring data to life and make it simple for users to interact with, visualize and analyze their own data.
Responsibilities:
Design and develop a rich user interface for our mission critical high-availability analytics application using TypeScript, JavaScript and ReactJs.
Experience collaborating with design and cross functional engineering teams, and lead regular code reviews with a major focus on ease of use, re-usability, and performance.
Write robust code; demonstrate its robustness through automated tests. Writing unit and integration tests to ensure a healthy test coverage for your code
Work as a member of a team, helping the team respond quickly and effectively to business needs.
Participate in user experience design reviews with a major focus on ease of use, visual appeal, and consistency
Take responsibility for features including user interactions and the look, feel and implementation of our UI
Requirements:
2+ years of strong JavaScript, HTML and CSS experience in building web application.
Experience with browser APIs, cross-browser compatibility and optimizing front end performance.
Passionate and driven about customers.
Preferred Requirements:
Experience with at least one of the popular JS frameworks.
An eye for design.
Experience working with interaction and visual designers
#Remote
About Us
Sumo Logic, Inc., empowers the people who power modern, digital business. Sumo Logic enables customers to deliver reliable and secure cloud-native applications through its SaaS analytics platform. The Sumo Logic Continuous Intelligence Platform™ helps practitioners and developers ensure application reliability, secure and protect against modern security threats, and gain insights into their cloud infrastructures. Customers worldwide rely on Sumo Logic to get powerful real-time analytics and insights across observability and security solutions for their cloud-native applications. For more information, visit www.sumologic.com.