Enterprise Sales Engineer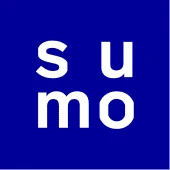 Sumo Logic
Sales & Business Development
London, UK
Posted on Thursday, August 17, 2023
Enterprise Sales Engineer
As an Enterprise Sales Engineer, you will be the primary technical expert for our Enterprise Accounts team. You will share your product and technical expertise through presentations, product demonstrations, and technical evaluations (Proof Of Values). You will work with clients to understand their requirements and pain points, then design the right solution for their business needs. During the sales cycle you will guide clients through trials and POVs, demonstrating Sumo Logic's ability to meet and exceed their requirements and building a positive relationship that will provide continuous value to our customers. You will work cross-functionally with our Product Management and Engineering teams to share your knowledge and experiences to ultimately improve our business and our customers' success.
We seek talent who wants to leverage their technical and people skills to help deliver solutions to clients directly and become a trusted advisor in the process. Above all else, you should be highly self-motivated and extremely curious to learn more about Sumo Logic and the vast problems that it can solve.
What you will do:
Partner with the Account Executives / Account Managers to understand customer challenges and pains, and articulate Sumo Logic's value proposition
Technically close complex opportunities through advanced competitive knowledge, technical skill, and credibility
Understand and help orchestrate all phases of the sales cycle, including leading technical validations during the Proof of Value phase
Be successful working with all levels of an organisation, including executives, developers and SREs.
Deliver product and technical demonstrations of the Sumo Logic service
Work cross functionally with Product Management and Engineering to improve the Sumo Logic service based on your experience with customers
Ideally, you will have:
B.S. or M.S. in Computer Science, Engineering, or a related field
4+ years of experience as a Solutions Engineer / Solutions Architect / Sales Engineer / Implementation Consultant. Alternatively, 4+ years of experience leading projects and/or working with customers as a Support Engineer, Site Reliability Engineer, or a Software Developer
Hands on knowledge of Security related products, technologies, and sources such as IDS/IPS, SIEM/Log Management, Network / Endpoint Security, Threat Detection, Incident Response, MSSP/MDR, Threat Feeds, CASB, etc
Strong written and verbal communication skills, as well as business and technical acumen
Experience with Amazon Web Services (AWS), Google Cloud Platform (GCP), Microsoft Azure
A broad background and understanding of technical infrastructure (servers, networking devices, storage, etc.
Nice to have:
Experience with open source collections like Telegraf, FluentBit, FluentD, Open Telemetry, etc.
Experience with leading and running technical validations like Proof of Value
Experience selling and working with pure SaaS solutions in multi-tenant architectures
Modern application architecture (micro-services, containers) understanding and experience working with Kubernetes, Docker, and/or Lambda.
Experience with various monitoring tools like Splunk, Datadog, Elastic, New Relic, etc.
Comfortable working in a dynamic, fast-paced startup environment and experience at a successful startup
About Us
Sumo Logic is a Security and Observability data analytics platform. It enables organisations of all sizes to address the data challenges and opportunities presented by digital transformation, modern applications, and cloud computing. Sumo Logic automates the collection, ingestion, and analysis of application, infrastructure, security, and IoT data to derive actionable insights within seconds. More than 2,100 customers rely on Sumo Logic to build, run, and secure their modern applications and cloud infrastructures. Only Sumo Logic delivers its platform as a true, multi-tenant SaaS architecture, across multiple use-cases.