Solutions Engineer - ASEAN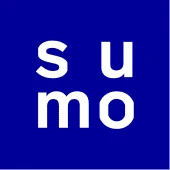 Sumo Logic
Singapore
Posted on Friday, January 27, 2023
Solutions Engineer- ASEAN
Location- Singapore
We seek an experienced DevOps-focused Pre-Sales Solutions Engineer to be part of a Pre-Sales team of highly knowledgeable Observability and security experts motivated to solve the difficult problems presented by the increasingly complex Cloud, DevOps, and Security landscapes.
You must possess strong technical and communications skills, capable of effectively articulating technology and product positioning to a variety of audiences including C-Level Executives and highly technical personnel, with a window into the pains and challenges of the modern Cloud, DevOps & SOC teams.
Responsibilities
Proactively evangelize the benefits and capabilities of Sumo Logic's next-generation Observability and Security Monitoring and analytics, SIEM, and SOAR platform

Work with Sumo Logic Enterprise & Commercial Sales teams throughout our simplest to most complex and strategic opportunity lifecycles, from discovery & qualification to technical win

Product demonstration and technical presentations

Assessment of customer needs and environments, identify influencers and decision-makers

Provide expertise regarding architecture design, strategy, and planning

Ownership and control of the definition and execution of Proof of Concepts through defining & documenting Success Criteria & then executing against them

Technical champion building

Provide feedback for product direction and contribute to Sumo Logic's DevSecOps expert Knowledge Base
Skills
Experience as a Pre-Sales engineer, supporting complex & high velocity SaaS and/or Software sales cycles in Observability (Logging, Monitoring & Tracing) and/or DevOps domains.

An ability to uncover a customer's pain, and find a way to solve it within a solution framework.

Ability to effectively present solutions via in person & remote discovery meetings, demonstrations, technical workshops, PoCs, webinars, etc.

An advantage to have some software development and/or scripting experience (regex, python, SQL, etc.), and the ability to work at the system command-line interface.

Ability to mix "art and science" with dashboards and visualizations.

Some depth and exposure in at least one of the major public cloud providers, AWS, Azure, GCP, with a basic understanding of the architecture and security monitoring points.

Familiar with the changing modern application landscape/ecosystem, and the challenges it presents to DevOps and Security teams.

Any Application Performance Management (APM) and Query language experience is beneficial.

It would also be a benefit to have any hands-on knowledge of Security related products, technologies, and sources such as IDS / IPS, SIEM / Log Management, Network / Endpoint Security, Threat Detection, Incident Response, MSSP / MDR, Threat Feeds, CASB, etc.

Self-Directed, resourceful, and comfortable in a high paced atmosphere.
Qualifications
4+ years experience selling/supporting/consulting within the Observability, DevOps and/or adjacent technologies.

Bachelors in Computer Science or Software Engineering, a related field, or equivalent experience

Up to 40% Travel
About Us
What we do: We are a cloud-native SaaS machine data analytics platform, solving complex monitoring problems for DevOps, SecOps and ITOps teams. Customers love our product because it allows them to easily monitor and optimize their mission critical, large scale applications.

Massive Scale: Our microservices architecture in AWS ingests hundreds of terabytes daily across many geographic regions. Millions of queries a day analyze hundreds of petabytes of data.

Mission: Democratize machine data analytics through the Sumo Logic platform, bringing real-time data insights securely through the cloud.