Legal Operations Specialist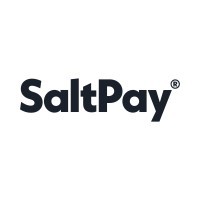 SaltPay
Legal, Operations
London, UK
Posted on Tuesday, May 23, 2023
About Teya
Teya exists to make sure that every small and growing business in Europe has the opportunity to thrive. We want to become Europe's go-to software solution for these businesses, simplifying their every day and helping them reconnect with the joy of running their business. Teya was born in 2019 and is home to over 2,000 employees in 15+ countries. We've built a fast-paced, energetic, and innovative environment that is dedicated to bringing the best solutions to customers.
Your team
We are looking for a legal operations specialist to join our global legal team. You will work with a diverse and dynamic legal team dedicated to providing high-quality support to the business and to serving our merchants. We are doing a lot at a pace, so we want someone who is hands-on, highly impactful and passionate about solving legal ops challenges. If you are eager to learn, grow with us and contribute with expertise in solving problems, proposing innovative solutions and developing procedure, then this is the team for you.
Your role
At Teya, data is key and legal is no exception. As a legal team, we are determined to establish and adopt processes that are data and technology driven. The aim is to empower the legal team with the tools, processes and environment required for optimum delivery and performance. As a legal operations specialist at Teya, you will have the opportunity to contribute to the team and the wider business missions in various ways. In this role, you'll get to:
Monitor legal department performance metrics and provide regular data-driven reports to senior management.
Find creative ways to contribute to and drive digital transformation and legal tech optimisation in the legal team.
Identify and implement technology solutions to improve legal processes, such as contract management, e-discovery, and document management.
Oversee the management of outside legal counsel and vendors.
Develop and maintain relationships with internal stakeholders, including executives, business units, and cross-functional teams.
Manage the legal department's workflow, including the intake and prioritisation of legal matters.
Develop and implement legal department communication strategies to ensure effective communication with internal and external stakeholders, including development of the team's Jira Help Desk, leveraging open-source AI resources etc.
Your story
You have:
Experience and a strong interest in the intersection between legal services and technology.
Capacity/potential to manage projects with limited guidance/supervision.
An existing knowledge or willing to develop a level of programming knowledge which allows you to manage and make changes to the Jira/Atlassian collaboration platform with ease as well as discuss, assess and implement software integrations confidently.
Excellent communication and teamwork skills which equip you to work and collaborate not only with a team of lawyers but also all other cross sections of the business.
A track record of managing successful implementation of process and procedures with respect to delivering legal services.
An understanding of the value of legal KPIs and have experience working with legal teams to develop and deliver on key performance metrics.
Ability to drive end-to-end process development and execution for better efficiency of all forms of legal operations including matter management and e-billing- legal entity management, contract management and repository.
Experience and understanding of successful change management.
The perks
Competitive salary and stock options.
Physical and mental health support through our partnership with Gympass giving free access to over 1,500 gyms in the UK, 1-1 therapy, meditation sessions, digital fitness and nutrition apps.
Health and Life Insurance.
Pension Scheme.
25 days of Annual leave (+ Bank holidays).
Possibility to travel to different offices around Europe.
Professional development support through an L&D allowance to select courses that align with your career goals.
Office snacks every day.
Friendly, comfortable and informal office environment in Central London.
Flexible working hours, as long it suits both you and your team.
Teya is for forward-thinkers and change-makers. We give greater priority to a growth mindset and the desire to learn over experience. We put our people first and focus on giving them the opportunities and challenges that foster personal growth. To build high-performing teams, we're always looking for people with diverse backgrounds and experiences to join us.
All CVs and supporting documents must be submitted in English.