Customer Relations Agent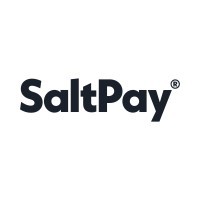 SaltPay
Customer Service
Zagreb, Croatia
Posted on Thursday, May 18, 2023
About Teya
Teya exists to make sure that every small and growing business in Europe has the opportunity to thrive. We want to become Europe's go-to software solution for these businesses, simplifying their every day and helping them reconnect with the joy of running their business. Teya was born in 2019 and is home to over 2,000 employees in 15+ countries. We've built a fast-paced, energetic, and innovative environment that is dedicated to bringing the best solutions to customers.
Your Team
A strong and talented team whose goal is to make small merchants feel big by providing them with the best possible support. They assist our merchants through all communication channels to educate them about our products and resolve their requests. They always listen to the customer and suggest ways to improve as a company - from rethinking the way we handle our processes to upgrading our internal systems.
Your Mission
You will be responsible for providing world-class customer support to our Merchants! You'll lead by example by delivering excellent customer care across email, chat and phone. Always putting the needs of our merchants first you'll be empathetic towards their needs and understanding of how we can improve their experience. If you're someone who loves speaking with customers, considers yourself customer-centric and wants to work at a rapidly growing fast-paced start-up, this is the opportunity for you! What will your day-to-day look like?
The chosen Customer Relations Agent will constantly be developing and improving the experience of our merchants every day! They'll solve customers' problems with empathy & patience. They'll be customer obsessed, continuously looking for ways to make their lives easier, and will always put their needs above everything else. You might need to occasionally work a weekend day or in the evening – we're available when our Merchants need us most! We're on a mission to provide the best support in our industry, and we're looking for highly motivated & ambitious individuals to help us reach our vision.
Your Story
Fluent in Croatian & English;

1+ years in a similar Customer Service role (preferably, online);

Solving problems with empathy;

Excellent communication skills across email, chat & phone;

Customer obsessed;

Able to work the occasional weekend, or in the evening dependant on business need;

Happy to service our customers over the phone;
The Perks
You'll get a competitive salary and you will join the Universal Stock Option Plan (USSOP) from your first day. The USSOP gives all employees the chance to be actual company owners;
Friendly, comfortable and informal office environment;
Frequent team events such as team buildings, off-sites, coffee breaks, birthday breakfasts;
Flexible working hours and remote working;
Possibility to travel to different offices around Europe;
Teya is for forward-thinkers and change-makers. We give greater priority to a growth mindset and the desire to learn over experience. We put our people first and focus on giving them the opportunities and challenges that foster personal growth. To build high-performing teams, we're always looking for people with diverse backgrounds and experiences to join us.
All CVs and supporting documents must be submitted in English.