Business Development Executive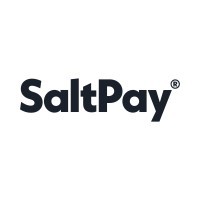 SaltPay
Sales & Business Development
Manchester, UK
Posted on Thursday, May 18, 2023
About Teya
Teya exists to make sure that every small and growing business in Europe has the opportunity to thrive. We want to become Europe's go-to software solution for these businesses, simplifying their every day and helping them reconnect with the joy of running their business. Teya was born in 2019 and is home to over 2,000 employees in 15+ countries. We've built a fast-paced, energetic, and innovative environment that is dedicated to bringing the best solutions to customers.
Your team
As a Business Development Executive, you will be part of our Sales Team in the UK, a strong and talented team that's passionate, energetic, competitive, and utilises data for every decision. You will be the face of Teya, the one closest to our CEO: the Merchant! As merchants are at the core of our business, your team's job is to establish long-lasting relationships with merchants, enabling them to operate more efficiently and assisting them in growing their business. You will also work closely with different teams, contributing towards providing data-driven insights that will lead us to improve our merchant experience.
Your mission
The Business Development Executive is a field-based role within the Sales UK department at Teya. This person will be responsible for identifying potential customers, understanding their challenges, and ultimately, solving those challenges with Teya products. The BDE needs to visit our Merchants every day and speak with them, trying to understand their situation and close deals, creating new partnerships. Therefore, this person will be responsible for helping build our business and the relationship of care we want to create with our merchants across the UK market.
Your story
You are someone who is passionate about using effective communication skills, resilience, and energy to build rapport with our customers. You enjoy working in a dynamic, feedback-driven environment that enables you to deliver tangible results. By delivering these results, you will assist in enhancing our processes and enabling a customer-centric experience.
We are looking for people with these attributes:
A minimum of 1-2 years of customer-related experience is preferable;
Complete comfort offering a customer-centric experience and listening with empathy;
Proactiveness in finding new customers;
Fierce competitiveness and relentlessness when it comes to goals and targets;
Initiative and certainty in your ability to overcome objections and obstacles;
Eagerness to learn and improve every day: you have great energy and passion for what you do;
A self-starter "can-do" attitude;
Confidence, effective communication, and interpersonal skills;
Resilience and optimism in the face of adversity;
Fluency in English, any other languages are a plus;
You have the right to work in the UK;
The Perks
Competitive salary;
You will join the Universal Stock Option Plan (USOP) from your first day. The USOP gives all employees the chance to be actual company owners;
We trust you, so we offer flexible working hours, as long it suits both you and your team;
HealthShield Plan;
5% matched pension scheme;
Full training and induction to kick-start your career;
33 days holiday (including bank holidays);
Teya is for forward-thinkers and change-makers. We give greater priority to a growth mindset and the desire to learn over experience. We put our people first and focus on giving them the opportunities and challenges that foster personal growth. To build high-performing teams, we're always looking for people with diverse backgrounds and experiences to join us.
All CVs and supporting documents must be submitted in English.