Art Director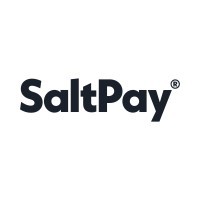 SaltPay
London, UK
Posted on Wednesday, May 17, 2023
About Teya
Teya exists to make sure that every small and growing business in Europe has the opportunity to thrive. We want to become Europe's go-to software solution for these businesses, simplifying their every day and helping them reconnect with the joy of running their business. Teya was born in 2019 and is home to over 2,000 employees in 15+ countries. We've built a fast-paced, energetic, and innovative environment that is dedicated to bringing the best solutions to customers.
The Art Director will play an important role in shaping the visual identity of Teya and ensuring that all design elements align with our brand messaging and business goals. As the Art Director you will guide a team of Graphic Designers, Creative Producers and Brand Specialists. You will work closely with the Marketing team and wider business to ensure that all visual assets are consistent with the company's brand guidelines and convey the right message to our target audience. You will be responsible for overseeing the visual design and branding strategy for our company and help shape the future of our brand.
Your Mission
On a regular day as the Creative Director, you will:
Work closely with senior members of the Marketing team, as well as other senior stakeholders, to set strategy across campaigns;

Lead, mentor and guide other members of the creative team, setting goals and career development plans;

Organise, plan and execute a creative strategy for our brand;

Help define, refine and prioritise requirements together with other stakeholders;

Translate business requirements into actionable objectives for other team members;

Evangelise for, and set, creative processes that ensure delivery of strong brand and campaign outcomes;

Guide other team members in brainstorming, sketching and storyboarding assets;
Be responsible for the brand experience for our entire business, across multiple channels;
Build and execute on resourcing plans, hiring where necessary;

Keep up to date with industry trends and emerging technologies to ensure the company's visual strategy is innovative and fresh;

Provide creative direction to external agencies and contractors as needed; and liaise with design counterparts in the Product organisation.
Your Story
As the senior most member of the Creative team, you will have:
At least 5 years of in house experience in an art director or senior design role;

Demonstrable experience leading and mentoring teams of creatives, including senior team members;

Strong experience managing and influencing senior stakeholders;

Experience working at agencies or in house, producing impactful campaigns at varying scales;

Excellent creative skillset across all channels;

Strong understanding of the practical applications of design principles, including grid, typography and color theory;
Excellent knowledge of the accessibility implications of design decisions;
Excellent understanding of qualitative and quantitative market research, and when to use either;
Collaborative attitude to working with other disciplines and stakeholders;
Expert communications skills, either written or verbal;
Excellent ability to give, and receive, constructive feedback;
Desire to learn from others around you;
Expert time management and workload prioritisation skills;

Excellent understanding of brand touchpoints and how they impact design considerations;
Exceptional portfolio that demonstrates how you drive impact and outcomes; and a relevant degree, equivalent qualification, or experience
The Perks
Competitive salary and stock options;
Physical and mental health support through our partnership with GymPass giving free access to over 1,500 gyms in the UK, 1-1 therapy, meditation sessions, digital fitness and nutrition apps;
Cycle to Work Scheme;
Health and Life Insurance;
Pension Scheme;
25 days of Annual leave (+ Bank holidays);
Possibility to travel to different offices around Europe;
Professional development support through an L&D allowance to select courses that align with your career goals;
Office snacks every day;
Friendly, comfortable and informal office environment in Central London;
Flexible working hours, as long it suits both you and your team;
Teya is for forward-thinkers and change-makers. We give greater priority to a growth mindset and the desire to learn over experience. We put our people first and focus on giving them the opportunities and challenges that foster personal growth. To build high-performing teams, we're always looking for people with diverse backgrounds and experiences to join us.
All CVs and supporting documents must be submitted in English.