Content Writer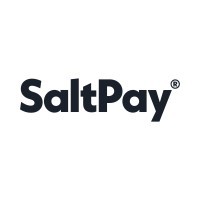 SaltPay
Marketing & Communications
London, UK
Posted on Thursday, April 27, 2023
About Teya
Teya exists to make sure that every small and growing business in Europe has the opportunity to thrive. We want to become Europe's go-to software solution for these businesses, simplifying their every day and helping them reconnect with the joy of running their business. Teya was born in 2019 and is home to over 2,000 employees in 15+ countries. We've built a fast-paced, energetic, and innovative environment that is dedicated to bringing the best solutions to customers.
Your Team

As a Content Writer, you will be part of the Global Marketing team and you will be responsible for writing clear and concise copy for our website, internal and external publications, ads, and social media. Your words will inform and engage Teya's target audiences. Our ideal candidate is a team-spirited, skilled and imaginative writer with an eye for detail. You can grasp project requirements quickly and offer valuable insight. You are a self-starter with an entrepreneurial approach to work, excellent organisational and decision-making skills with minimal direction, and high attention to detail.
Your Mission
Write clear, attractive copy with a distinct voice;

Create, maintain, or update a wide range of SEO optimised copy with a customer-first approach;

Help in building a strong and vivid narrative around Teya's products and brand;

Help find new opportunities for stories and content across the business;

Help define Teya's content needs;

Revise existing content to reflect business changes or new preferences;

Draft and publish content for Teya's website, blogs, social media, and any other platform;

Work closely with social media managers, graphic designers, multimedia specialists, and design consultants to coordinate narratives against different visual formats and platforms;

Work closely with Product, Sales, Marketing, Customer Onboarding, People, and institutional teams to unite their needs and goals into concise language that fits the company culture and strategies;

Improve knowledge-gathering processes to drive your decisions, working closely with the data team;
Your Story
You don't need to have any experience in the Fintech industry – as long as you are eager to learn and improve every day, we welcome your application. Some qualities that you have are:
Proven experience as a copywriter or related role;

You have a degree in social sciences, literature, journalism (with a history of qualitative and quantitative research) and have a strong understanding of narratives and storytelling;

You have always had a strong passion for writing;

Superior writing and speaking skills in English (additional European languages welcome);

Flawless accuracy in terms of grammar and information;

You are capable of structuring articles, choosing the right titles and assigning SEO keywords;

You have range. You can write about considerably technical topics and also translate culture into text;

You indulge in creating mesmerising stories and are a deeply creative person;

You are capable of engaging in efficient and timely research and writing within a fast-paced environment, and you are highly resilient and adaptive to change;

You understand the value of teamwork and are not afraid to challenge your peers' ideas if you believe in better ways;

You tackle daily tasks with a growth mindset and inspire others to do the same;

Journalism background is a plus;
The Perks
Competitive salary and stock options;
Physical and mental health support through our partnership with GymPass giving free access to over 1,500 gyms in the UK, 1-1 therapy, meditation sessions, digital fitness and nutrition apps;
Cycle to Work Scheme;
Health and Life Insurance;
Pension Scheme;
25 days of Annual leave (+ Bank holidays);
Possibility to travel to different offices around Europe;
Professional development support through an L&D allowance to select courses that align with your career goals;
Office snacks every day;
Friendly, comfortable and informal office environment in Central London;
Flexible working hours, as long it suits both you and your team;
Teya is for forward-thinkers and change-makers. We give greater priority to a growth mindset and the desire to learn over experience. We put our people first and focus on giving them the opportunities and challenges that foster personal growth. To build high-performing teams, we're always looking for people with diverse backgrounds and experiences to join us.
All CVs and supporting documents must be submitted in English.