Key Account Manager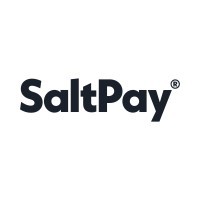 SaltPay
Sales & Business Development
Budapest, Hungary
Posted on Friday, April 21, 2023
About Teya
Teya exists to make sure that every small and growing business in Europe has the opportunity to thrive. We want to become Europe's go-to software solution for these businesses, simplifying their every day and helping them reconnect with the joy of running their business. Teya was born in 2019 and is home to over 2,000 employees in 15+ countries. We've built a fast-paced, energetic, and innovative environment that is dedicated to bringing the best solutions to customers.
Your team
A strong and talented team that's passionate, energetic, competitive, and supports every decision based on carefully collected and organised information from our CEO, the merchants! They are at the core of our business and our products, creating growth and improvement opportunities for the entire company!

What is your mission?

As a Key Account Manager, with a focus on acquisition, you will be responsible for:
· Identifying, prospecting, developing, and winning strategic long-term trusting relationships with high-volume clients to accomplish organic growth and long-term company objectives;
· Serving as a contact point for potential key customers and internal teams;
· Gathering, reporting, and communicating customers' feedback on service, technology, and product delivery;
· Preparing market research, analysing industry-specific trends to understand our potential customer needs, and preparing tailor-made offerings;
· Measuring, tracking, and analysing key account performance in order to ensure profitability and identify value-added potential
Based on constant communication with our multiple regional teams, you'll work closely with different cultures and people. You will be contributing with excellent insights that will lead us to an improved key accounts team and the achievement of our goals. Your mission is to support our growth journey from the very beginning, becoming one of the faces responsible for the revolution in the payments sector!

Your story

We are looking for someone who is eager to learn and improve every day by taking ownership of their role and responsibilities. We are looking for individuals with a strategic and analytical mindset, a hunter profile, and a vision for the future. Successful candidates should possess the below skills:
· Previous experience as Key Account Manager, with a focus on acquiring new brands
· Experience in reaching out to new customers from the scratch will be an advantage.
· Experience in working in the SaaS or Fintech environment will be an advantage;
· Outstanding communication and interpersonal skills;
· Aptitude in networking and building relationships;
· Excellent time and project management skills;
· Problem-solving and negotiation aptitude;
· Affinity for technology and tech products
Above all, we require someone who harbors the ambition to grow with the company. We are on a mission to change the payment landscape, and we require gold medallists to join our effort. You will be exposed to the entirety of our business, and it is up to you to carve your path. The entrepreneurial spirit lies in the heart of our culture – we are seeking self-starters to take ownership of problems they observe and tackle them creatively.
The Perks
Frequent team events & activities in the office and outside;

AYCM; sporting pass with access to hundreds of sport facilities across the country

Possibility to travel to different offices around Europe;

Competitive salary and enrollment in the Universal Stock Option Plan (USOP) from your first day. The USSOP gives all employees the chance to be fellow company owners.

Office snacks every day;

Friendly, comfortable and informal office environment
Teya is for forward-thinkers and change-makers. We give greater priority to a growth mindset and the desire to learn over experience. We put our people first and focus on giving them the opportunities and challenges that foster personal growth. To build high-performing teams, we're always looking for people with diverse backgrounds and experiences to join us.
All CVs and supporting documents must be submitted in English.