Manufacturing Production Supervisor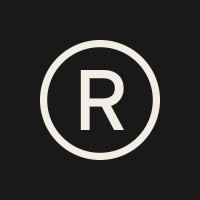 Resident
People & HR, Operations
Jeffersonville, IN, USA
Posted on Thursday, August 24, 2023
CRAFT MEETS COMFORT. At Resident, we believe your living space shouldn't just look good, it should feel good. That's why we've created a house of brands that focuses on quality materials, timeless style, and most importantly, comfort. Our current brands include the award-winning Nectar, DreamCloud, Awara, and Siena products and we continue to invest in new categories to broaden our offering and address our customer's needs.
Since our inception in 2017, Resident has become one of the fastest-growing, scaled, and profitable omnichannel retailers in North America. We are a disruptor in the broader home furnishings category underpinned by deep and proven expertise in data science & analytics, performance marketing, and e-commerce technology. As our business continues to grow, we are focused on building world-class retail, finance, operations, logistics, data science, performance marketing, and customer success-driven teams that thrive in a modern work environment.
At Resident, our staff is dedicated to the values of Excellence, Customer Love, Big Thinking, Inclusivity, and Forward Momentum.
WHAT WE OFFER (subject to eligibility requirements):
Competitive pay
Additional financial incentives throughout the year
Health, Vision & Dental Insurance
HSA company contributions
401K company match contributions
Generous PTO
Wellness benefits
In-person learning resources & trainings
FREE MATTRESS plus an awesome Friends and Family discount!
JOB SUMMARY:
As the Weekend Production Supervisor you will be responsible for supervising team leads/team members in a manufacturing environment. The Production supervisor will ensure proper operation of manufacturing equipment is maintained, safety guidelines are followed, and production goals are met.
KEY RESPONSIBILITIES:
Balances quality, productivity, cost, safety and morale to achieve positive results

Ensures effective team member relations. Provides coaching and development and resolves issues through problem resolution.

Manages departmental performance metrics, including visual controls and provides regular progress reports to management.

Ensures team members follow all safety and performance requirements.

Provides positive recognition for team member results

Ensures adherence to procedures and policies as outlined by management and Resident policies.

Completes daily reports in a timely and accurate manner.

Conducts performance evaluations and reviews with hourly team members on a designated schedule. Determines any areas for improvement and monitors performance improvement.

Actively participates in process improvement and safety meetings and initiatives.

Maintain and enforce 5S methodologies to improve workplace efficiency and eliminate waste.

Other duties as assigned
JOB SKILLS & QUALIFICATIONS:
Bilingual (fluent in English and Spanish) required

Bachelor's Degree or 4-5 years manufacturing supervision experience: or equivalent combination of education and experience

2+ years working with Manufacturing automation

Mechanical/ Technical experience a plus

Good communication skills – written and verbal.

Strong computer skills (i.e. office products, google)

Attention to detail.

Must be able to read and follow blueprints/directions as needed.

Ability to plan and organize; good time management skills.

Ability to retain information (e.g., policies, procedures) or find it as needed.

Problem solving ability.

Ability to operate under pressure of deadlines, fast-paced environment

Cooperative, team oriented, patient, calm under pressure, and able to work independently.
ESSENTIAL PHYSICAL FUNCTIONS
These physical demands are representative of the physical requirements necessary for an employee to successfully perform the essential functions of the job. Reasonable accommodation can be made to enable people with disabilities to perform the described essential functions.
The employee is often required to stand for extended periods of time. The employee is occasionally required to walk, reach with arms and hands, climb or balance, and to stoop, kneel, crouch or crawl. Vision abilities required by this job include close vision. Employees may be required to lift 10-50 lbs.
WORK ENVIRONMENT
The employee will generally be housed in a shop environment. The noise level in the work environment is usually moderate to loud. Personal Protective Equipment is provided and required.
Note: Nothing in this job description restricts management's right to assign or reassign responsibilities to this job at any time.
We are proud to be an equal opportunity employer. All qualified applicants will receive consideration without regard to race, color, ancestry, sex, religion, gender, gender identity or expression, sexual orientation, marital status, national origin, citizenship, genetics, disability, age, veteran status or other characteristics.
Resident participates in E-Verify