Maintenance Technician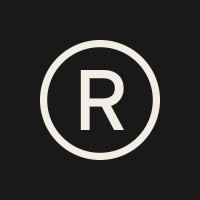 Resident
Jeffersonville, IN, USA
Posted on Saturday, December 31, 2022
Located in:

Jeffersonville, Indiana
Shift: Friday - Sunday, 6:00 am - 6:30 pm
Work 36 hour get paid for 40!
Resident is an industry-leader in the Direct-to-Consumer mattress and home furnishings category. Since our founding of the award-winning Nectar Sleep in 2016 (over 1 million happy sleepers and counting!), we have also launched the Dreamcloud, Awara and Level Sleep brands to cater to a variety of sleep preferences.
Our mission is simple. We strive to make inspiring products people love coming home to (and to help everyone afford a great night's sleep)!
Our company is built around continuously improving our ability to introduce new customers to our products, and wow them with exceptional experiences through the shopping and post purchase journey. We love to use data and metrics to drive our decisions while keeping in mind that customers don't speak in numbers and that each one should be treated as a member of our family.
We're also proud of our culture we define as fast-paced, exciting and challenging so you can expect a team of hard-working, passionate people around the globe.
SUMMARY:
As Maintenance Technician you will support manufacturing operations to ensure equipment reliability and uptime in support of safety, quality, delivery, and meeting cost objectives. This is an essential industrial maintenance role involving machine setup, troubleshooting, repairs, and preventative maintenance to mechanical, electrical, pneumatic and hydraulic equipment.
RESPONSIBILITIES:
Maintain, troubleshoot, repair and improve hydraulic, pneumatic, electrical and mechanical equipment
Perform preventive maintenance
Complete shop records and use reporting systems following established procedures
Provide quick response to maintenance requests and calls from maintenance leadership and manufacturing operations teams
Follow safe work methods and procedures to avoid injury to self and co-workers or damage to company property, including use of all required personal protective equipment, following safety precautions (e.g. LOTO), ensuring machine guards, etc.
Perform welding and plumbing as needed
Follow proper housekeeping standards to ensure clean and organized maintenance work areas
Operate motorized equipment, including but not limited to scissor lifts, JLGs, fork trucks, etc
Use a wide range of powered tools and hand tools and vibratory tools/equipment
QUALIFICATIONS:
Must have a high school diploma, GED or GED equivalent and

Certified Journeyman with 2 or more years of experience in one of the following trades: Electrical or Mechanical, OR
Associates Degree in Electrical or Mechanical field with at least 2 years of current, hands-on working experience in an industrial/manufacturing environment, OR
Technical training with military service and 5 years' experience in general maintenance in a industrial/manufacturing environment

Possess experience working with 480V, 220V, 120V, and low volt DC electrical controls and systems and the ability to read and understand electrical, pneumatic, and hydraulic schematics
Proven ability to work with these factors:

Perform work in a loud/noisy environment
Change shifts and work overtime and weekends, as required
Work with parts/equipment which may be hot, cold, and/or wet
Work outside in all weather conditions and work at heights
Use a wide range of powered tools and hand tools and vibratory tools/equipment

Technical certifications a strong plus
PLC experience preferred. Understanding of PLC logic, performing minor editing and programming changes
Experience working with the following electrical diagrams: PLC logic, process flow diagrams, instrument flow diagrams and/or P&ID drawings
Experience working with Human Machine Interfaces (HMIs), Analog and digital AC/DC drive systems, pneumatic/hydraulic systems
Mechanical aptitude – ability to understand basic mechanical concepts and relationships
Basic level of proficiency in Gmail, Excel (Google Sheets), and other computer skills
ESSENTIAL PHYSICAL FUNCTIONS
These physical demands are representative of the physical requirements necessary for an employee to successfully perform the essential functions of the job. Reasonable accommodation can be made to enable people with disabilities to perform the described essential functions.
The employee is often required to stand for extended periods of time. The employee is occasionally required to walk, reach with arms and hands, climb or balance, and to stoop, kneel, crouch or crawl. Vision abilities required by this job include close vision. Employee may be required to lift 10-50 lbs.
WORK ENVIRONMENT
The employee will generally be housed in a shop environment with possible exposure to extreme hot and cold temperatures. The noise level in the work environment is usually moderate to loud. Personal Protective Equipment is provided and required.
Note: Nothing in this job description restricts management's right to assign or reassign responsibilities to this job at any time.
We are proud to be an equal opportunity employer. All qualified applicants will receive consideration without regard to race, color, ancestry, sex, religion, gender, gender identity or expression, sexual orientation, marital status, national origin, citizenship, genetics, disability, age, veteran status or other characteristics.
Resident Home participates in E-Verify.