Manufacturing Material Handler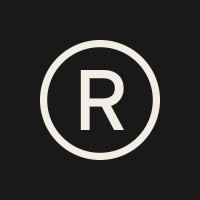 Resident
Jeffersonville, IN, USA
Posted on Friday, August 26, 2022
CRAFT MEETS COMFORT. At Resident, we believe your living space shouldn't just look good, it should feel good. That's why we've created a house of brands that focuses on quality materials, timeless style, and most importantly, comfort. Our current brands include the award-winning Nectar, DreamCloud, Awara, and Siena products and we continue to invest in new categories to broaden our offering and address our customer's needs.
Since our inception in 2017, Resident has become one of the fastest-growing, scaled, and profitable omnichannel retailers in North America. We are a disruptor in the broader home furnishings category underpinned by deep and proven expertise in data science & analytics, performance marketing, and e-commerce technology. As our business continues to grow, we are focused on building world-class retail, finance, operations, logistics, data science, performance marketing, and customer success-driven teams that thrive in a modern work environment.
At Resident, our staff is dedicated to the values of Excellence, Customer Love, Big Thinking, Inclusivity, and Forward Momentum. We believe in being:
CUSTOMERS FIRST
We love numbers, but we're obsessed with customer satisfaction. Their happiness is always our number one goal.
DATA-DRIVEN
The proof is in the data. At Resident, we look to real-time analytics to continually improve our products and customer experience.
PRODUCT FOCUSED
The best products at the best prices. A beautiful home should be comfortable, high-quality, and most of all attainable.
We're not here to reinvent the wheel, we're here to make it spin faster. Our team has decades of experience in the D2C space. We use that expertise to create brands that consistently outperform and challenge the status quo. If you'd like to be a part of our team as we continue to be a leader in e-commerce disruption, please reach out to learn more.
About the Role
As the Manufacturing Material Handler you will prep and process raw materials, and/or finished goods under direction of the Plant Manager, and or Production Supervisors. You will be responsible for ensuring proper operation of manufacturing equipment is maintained, safety guidelines are followed and production goals are met.
What you'll be doing:
Must learn the different types of mattresses produced and the configuration of each

Ability to operate a forklift and ensure production line needs are met, including: receiving, staging, sorting, storage, palletizing product and materials, and loading trucks

Must be able to use hand scanner, and read the daily production schedule

Must fully understand quality standards as prescribed by management

Responsible to learn the foam staging, or "blooming," area which includes the following: Unloading inbound pallets, stacking foam, and sequencing foam for the assembly line(s)

Will learn all foam types and the recipe for each type of mattress

Detects and reports defective materials or questionable conditions

Maintains the work area in a neat and orderly condition

Follows prescribed safety regulations such as Lock out/Tag out procedures as directed by Plant Manager or Safety Director

Other duties as assigned
Qualifications:
High school diploma or equivalent

Certified to drive material handling equipment

Minimum 1 year manufacturing material handling experience

Prior inventory control experience a plus

Good communication skills – written and verbal

Attention to detail

Able to drive a stand up forklift.

Must be able to read and follow diagrams/directions as needed

Ability to plan and organize; good time management skills

Ability to retain information (e.g., policies, procedures) or find it as needed

Problem solving ability

Ability to operate under pressure of deadlines

Cooperative, team oriented, patient, calm under pressure and able to work independently

Ability to function in a fast-paced environment
ESSENTIAL PHYSICAL FUNCTIONS
These physical demands are representative of the physical requirements necessary for an employee to successfully perform the essential functions of the job. Reasonable accommodation can be made to enable people with disabilities to perform the described essential functions.
The employee is often required to stand for extended periods of time. The employee is occasionally required to walk, reach with arms and hands, climb or balance, and to stoop, kneel, crouch or crawl. Vision abilities required by this job include close vision. Employee may be required to lift 10-50 lbs.
WORK ENVIRONMENT
The employee will generally be housed in a shop environment. The noise level in the work environment is usually moderate to loud. Personal Protective Equipment is provided and required.
Note: Nothing in this job description restricts management's right to assign or reassign responsibilities to this job at any time.
Resident is a privately-held company headquartered in San Francisco, CA, with offices in New York City, London, Tel Aviv, and manufacturing operations in Jeffersonville, IN. Learn more at: https://www.residenthome.com
Resident is committed to a policy of equal employment opportunity, and will not discriminate against an applicant or employee on the basis of race, color, religion, creed, national origin, ancestry, sex, gender, age, physical or mental disability, veteran or military status, genetic information, sexual orientation, gender identity, gender expression, marital status, or any other legally recognized protected basis under federal, state, or local law.
Resident Home participates in E-Verify.
#LI-Onsite