North America Agency Partnerships Leader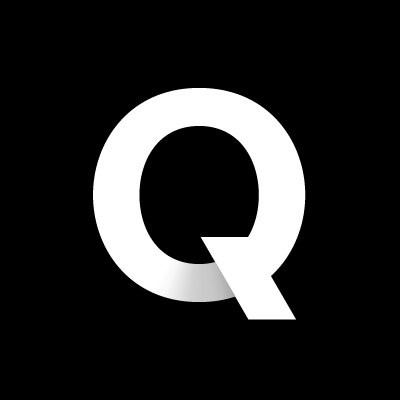 Quantcast
Sales & Business Development
New York, NY, USA
Posted on Tuesday, April 18, 2023
Quantcast is looking for a ​Partnerships Leader to take ownership of representing our biggest Agency partnerships in North America.
Responsibilities:
Develop and instigate strategy/tactics to win, retain, and scale key agency partnerships.
Meet with key stakeholders, partnership, and investment leads at agencies and holding companies to consult on their key priorities and goals and incorporate them into partnership plans which scale QC business.
Work with sales, marketing, product, and engineering teams to deliver against Quantcast and Agency Partnership objectives.
Own key relationships within the agency and holding companies that are responsible for supporting and managing platform partnerships.
Help manage the MSA negotiation and process, expand into different affiliate entities, and communicate this process with other QC organizations.
Identify opportunities to scale partnerships by: 1) Owning and managing our agency relationships across the region. 2) Manage specific actions/needs to enhance and aid North American growth.
Proactively identify and resolve any challenges (that block growth) or issues between Quantcast and Agency partners.
Participate in product road map build-out discussions based on client needs with senior leadership, product, & engineering and manage such discussions with agency partnership teams.
Provide a point of coordination between all sales regions to ensure consistent Agency strategy and execution and that contact with key customer stakeholders is maximized.
Identity product objections and provide structured feedback to Marketing and Product teams on needs and use cases to shape the Product roadmap and marketing material.
Identify and close strategic up-selling opportunities by understanding core client business needs.
Build deep and lasting connections internally across Quantcast departments and specialty functions.
Requirements:
10 years of marketing/media experience in an agency or media sales/partnership mgmt function, ideally with a focus on programmatic or other advertising related platforms.
People management experience.
Advanced knowledge of the Media Agency ecosystem.
Ability to self-motivate and function both independently and as part of a team.
Solid oral, written, presentation, collaboration, and interpersonal communication skills.
Strong relationships with decision makers at major NA agencies.
Experience establishing longstanding, consultative client relationships.
Strong quantitative skills and good negotiation ability, experience with commercial negotiations for large agency partnership agreements or similar.
The expected base salary range for this position is $179,500 to $242,900.
Ultimately, in determining your offer, we will take into consideration your geographic location, relevant experience and expertise, and other job-related factors. Furthermore, this position is eligible for a bonus, equity, and benefits (depending on your location) which include hybrid work, vacation, medical, dental, and vision insurance, and retirement plans. Please see our Careers page for additional information.
Quantcast is an advertising technology company and the creator of an innovative intelligent audience platform that empowers brands, agencies and publishers to know and grow their audiences online. Our solutions are leveling the playing field for our customers when it comes to effectively reaching audiences online and helping them power a thriving free and open internet for everyone. Founded in 2006 and headquartered in San Francisco, Quantcast has employees in 18 offices across 10 countries.
We are committed to building an inclusive and diverse environment where everyone can be their authentic self. We work to ensure that individuals with disabilities are provided reasonable accommodation to participate in the job application or interview process, to perform essential job functions, and to receive other benefits and privileges of employment. Please contact us to request accommodation.
Recognizing the importance of flexible work environments, Quantcast operates in a hybrid work model. This model gives employees the opportunity to work from home two days a week and work in the office for team collaboration for the remainder of the time. Our hybrid model may differ based on location or team, so please consult with your hiring manager for further information. All hybrid employees can also work remotely for two weeks each year or, if eligible, apply for our fully remote work program. We strongly encourage vaccination for all Quantcast employees as a way to stop the spread of COVID and protect yourself and others.