International Corporate Paralegal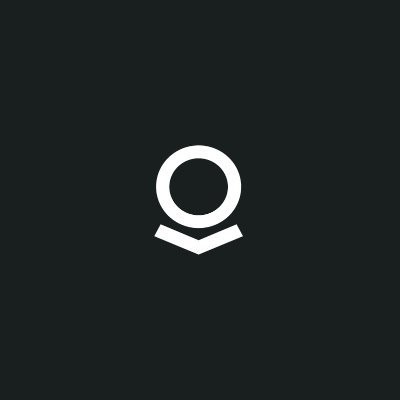 Palantir
Legal
Denver, CO, USA
Posted on Thursday, April 27, 2023
A World-Changing Company
Palantir builds the world's leading software for data-driven decisions and operations. By bringing the right data to the people who need it, our platforms empower our partners to develop lifesaving drugs, forecast supply chain disruptions, locate missing children, and more.
The Role
Palantir is seeking a Paralegal to become part of our Legal Team. Our team strives to cultivate Palantir's philosophy, connect with folks across the global Palantir community, and we see ourselves as key to Palantir's mission. In this role, you will help enable international business and expansion and drive our global corporate operations. This role will also lead a diverse array of projects and tasks, and design processes, workflows, and resources to increase team efficiency.
We value both creativity and collaboration. Whether operating solo or working as a team, we endeavor to achieve results on impactful, time-sensitive projects. Our ideal candidate is organized, resourceful and has strong attention to detail. They would also have the ability to deliver information in a concise and understandable way.
Core Responsibilities
Facilitate business expansion by incorporating international subsidiaries and handling international corporate governance and equity matters
Maintain corporate records and support various transactional matters, including working with the Boards of Directors of our international subsidiaries
Collaborate with C-Level executives, finance, tax, accounting, people operations, legal, and other teams in both the US and internationally to spearhead improvement of day-to-day operations and workflows
Serve as a Project Manager, establishing and implementing efficient project plans, processes, and tools to help the legal team and other areas of the business navigate sophisticated problems in the international arena
What We Value
3-7+ years of experience as a corporate paralegal at a multinational company or law firm
Excellent attention to detail and organizational skills, and experience improving and streamlining processes
Demonstrated ability to multitask, problem-solve, and complete complex projects in a fast-paced, dynamic environment
Strong judgment and high levels of professionalism, discretion, and integrity in all interactions
Willingness to occasionally travel internationally and work a varied schedule based on team needs
Willingness to learn project management tools (JIRA and/or Asana) and equity administration software (Shareworks preferred)

Our benefits aim to promote health and wellbeing across all areas of Palantirians' lives. We work to continuously improve our offerings and listen to our community as we design and update them. The list below details our available benefits and some of the perks that can be enjoyed as an employee of Palantir Technologies.
Benefits
Medical, dental, and vision insurance
Life and disability coverage
Paid leave for new parents and emergency back-up care for all parents
Family planning support, including fertility, adoption, and surrogacy assistance
Stipend to help with expenses that come with a new child
Commuter benefits
Relocation assistance
Unlimited paid time off
2 weeks paid time off built into the end of each year
Salary
The estimated salary range for this position is estimated to be $75,000 - $112,000/year. Total compensation for this position may also include Restricted Stock units, sign-on bonus and other potential future incentives. Further note that total compensation for this position will be determined by each individual's relevant qualifications, work experience, skills, and other factors. This estimate excludes the value of any potential sign-on bonus; the value of any benefits offered; and the potential future value of any long-term incentives.
Life at Palantir
We want every Palantirian to achieve their best outcomes, that's why we celebrate individuals' strengths, skills, and interests, from your first interview to your longterm growth, rather than rely on traditional career ladders. Paying attention to the needs of our community enables us to optimize our opportunities to grow and helps ensure many pathways to success at Palantir. Promoting health and well-being across all areas of Palantirians' lives is just one of the ways we're investing in our community. Learn more at
Life at Palantir
and note that our offerings may vary by region.
In keeping consistent with Palantir's values and culture, we believe employees are "better together" and in-person work affords the opportunity for more creative outcomes. Therefore, we encourage employees to work from our offices to foster connectivity and innovation. Many teams do offer hybrid options (WFH a day or two a week), allowing our employees to strike the right trade-off for their personal productivity. Based on business need, there are a few roles that allow for "Remote" work on an exceptional basis. If you are applying for one of these roles, you must work from the state in which you are employed. If the positing is specified as Onsite, you are required to work from an office.
Palantir is committed to promoting a culture of diversity, equity, and inclusion and is proud to be an Equal Employment Opportunity and Affirmative Action employer. We believe that all Palantirians share the responsibility of upholding our commitment to these values and encourage candidates from a wide range of backgrounds, perspectives, and lived experiences to join us in solving the world's hardest problems. Palantir does not discriminate based upon race, religion, color, national origin, gender (including pregnancy, childbirth, or related medical conditions), sexual orientation, gender identity, gender expression, age, status as a protected veteran, status as an individual with a disability, or other applicable legally protected characteristics. Palantir is committed to working with and providing reasonable accommodations to qualified individuals with physical and mental disabilities. Please see the United States Department of Labor's
EEO poster
,
EEO poster supplement
and
Pay Transparency Notice
for additional information.