Senior Site Reliability Engineer II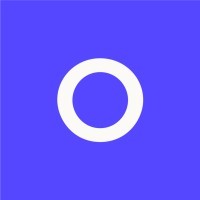 Oscar Health
Software Engineering
New York, NY, USA
Posted on Friday, October 6, 2023
Hi, we're Oscar. We're hiring a Site Reliability Engineer to join our Site Reliability Engineering team in our NY office.

Oscar is a technology-driven, consumer-focused health insurance startup founded in 2012 and headquartered in New York City. Our goal is to make health insurance simple, transparent, and human. We need your help to do so.
About this role:
Oscar's business depends on trust. From forging relationships with our members through our Concierge teams to storing their Protected Health Information (PHI) in secure databases, a trust chain weaves through all that we do at Oscar. The Site Reliability Engineering team at Oscar is one of the links in this chain; the infrastructural and platform layer decisions that we make impact the availability and security of our services, and affect all interactions with members and providers.The ideal candidate is either a software engineer with a good administration background or a highly skilled system administrator with knowledge of coding and automation
As an Oscar SRE, you'll join the Infrastructure Engineering Team and will gain experience and exposure with other teams. You'll work directly on the cutting-edge core platform, with a key focus on improving its speed, reliability and efficiency. We take pride in our ability to operate complex machinery and resolve incidents with a cool demeanor. You will help architect the systems that are driving a new type of insurance company.
You will report into our Director of SRE.
Oscar is a blended work culture where everyone, regardless of work type or location, feels connected to their teammates, our culture and our mission. This is a hybrid role in our New York City office. You will work part of the time in the office and part of the time remote / work-from-home. #LI-Hybrid
Pay Transparency:
The base pay for this role is $174,400-$228,900 per year. You are also eligible for employee benefits, company equity grants, participation in Oscar's unlimited vacation program and annual performance bonuses.
Primary Duties and Responsibilities
Become the expert on your team's business and technical domains
Lead the planning, execution and release of complex technical projects
Work with partners, product managers, and designers to solve challenging problems
Lead and mentor engineers on the team to improve technology and apply best practices
Independently responsible for large or complex technology capabilities (set of components or services) within their team's domain or spanning multiple domains
Facilitates, encourages, and enhances cross-team execution and collaboration; knows when cross-team projects are at risk and actively mitigates risk to deliver on time
Prolific contributor to the objectives of their functional group, as well as (potentially) organization-wide projects
Drives prioritization of technical roadmap and influences prioritization of product roadmap and process enhancements within their team
Actively identifies and reduces failure domains
Builds software to minimize effort and business impact during maintenance and failures
Guides the development of Service-Level Objectives (SLOs) for systems they are responsible for
Own medium to large features or infrastructure projects from technical design through completion
Compliance with all applicable laws and regulations
Other duties as assigned
You at Oscar
6+ years of professional software engineering experience, working with a variety of technologies, and have increasingly impactful accomplishments
Experience as a major contributor cross-pod or cross-company deliverables
Experience leading technical contributions, improving the quality of what your teams create, and are excited to build fault-tolerant, and scalable software systems.
Demonstrates expertise of the practical application of CS concepts within their team.
Sets and enforces the standard for writing stable, correct, and maintainable code
Experience mentoring and training more junior engineers
This is an authentic Oscar Health job opportunity. Learn more about how you can safeguard yourself from recruitment fraud here.
At Oscar, being an Equal Opportunity Employer means more than upholding discrimination-free hiring practices. It means that we cultivate an environment where people can be their most authentic selves and find both belonging and support. We're on a mission to change health care -- an experience made whole by our unique backgrounds and perspectives..
Pay Transparency:
Final offer amounts, within the base pay set forth above, are determined by factors including your relevant skills, education, and experience.
Full-time employees are eligible for benefits including: medical, dental, and vision benefits, 11 paid holidays, paid sick time, paid parental leave, 401(k) plan participation, life and disability insurance, and paid wellness time and reimbursements.
Reasonable Accommodation:
Oscar applicants are considered solely based on their qualifications, without regard to applicant's disability or need for accommodation. Any Oscar applicant who requires reasonable accommodations during the application process should contact the Oscar Benefits Team (accommodations@hioscar.com) to make the need for an accommodation known.