Senior Engineering Manager, Full Stack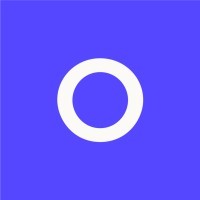 Oscar Health
Software Engineering
Remote
Posted on Tuesday, September 5, 2023
Hi, we're Oscar. We're hiring a Senior Engineering Manager, Full Stack to join our Engineering team.
Oscar is the first health insurance company built around a full stack technology platform and a focus on serving our members. We started Oscar in 2012 to create the kind of health insurance company we would want for ourselves—one that behaves like a doctor in the family.
About the role
You will lead and manage the engineering team responsible for building a patient-centric care delivery platform. This platform enables our Oscar Medical Group providers to deliver high-quality care to our members, allowing them to access virtual care from the comfort of their homes.
You will report to a Director of Engineering.
Work Location
Oscar is a blended work culture where everyone, regardless of work type or location, feels connected to their teammates, our culture and our mission.
If you live within commutable distance to our New York City office ( in Hudson Square), our Tempe office (off the 101 at University Ave), or our Los Angeles office (in Marina Del Rey), you will be expected to come into the office at least two days each week. Otherwise, this is a remote / work-from-home role. You must reside in one of the following states: Arizona, California, Colorado, Connecticut, Florida, Georgia, Illinois, Iowa, Maryland, Massachusetts, Michigan, New Hampshire, New Jersey, New Mexico, New York, North Carolina, Ohio, Oregon, Pennsylvania, Rhode Island, Tennessee, Texas, Utah, Virginia, Washington, or Washington, D.C. Note, this list of states is subject to change. #LI-Remote
Pay Transparency
The base pay for this role is: $174,400 - $228,900. You are also eligible for employee benefits, participation in Oscar's unlimited vacation program, company equity grants, and annual performance bonuses.
Responsibilities
Here are some example projects this role may work on:
Building tools that utilize the latest technology, such as LLMs, to guide and equip providers with the right data to make efficient, high quality clinical decisions
Collaborating with product, designers, and various engineering teams to design visually appealing, easily configurable, and highly usable experiences for our physicians and medical assistants.
Utilizing our experimentation platform to iteratively develop new features that encourage our members to use low-cost, high-quality care options.
People managers are also technical leaders at Oscar — it's part of our cultural identity. As such, we aim to support managers such that half of their time can be spent directly making technical contributions on architectural plans, helpful code reviews, and writing their own code. A manager doesn't have to be the strongest technical contributor on their team, but we expect managers to produce technical work at a senior level and to have a sense of what "good" technical performance looks like, at both the individual and team levels.
If people management is not for you, we support a parallel career track focusing on technical leadership without the management responsibilities. You can be a tech lead for a team or large project without being a manager, though the roles often overlap.
Management Responsibilities:
Mentorship. Ensure everyone on your team is getting clear, constructive, and frequent feedback on their work and that they have the support they need to grow as technical contributors.
Career development. Understand the aspirations of your teammates and help them to lead the work they are most passionate about.
Team execution. You manage the performance of your team, which can be minimally defined as "ensuring the right goals for the team are established, and that they are met at the right time". But we'd really like you to help your team excel.
You won't be on your own. Engineering management is an important and complex role that we take very seriously at Oscar and we support each other to do it well.
Qualifications
You have 6+ years of software engineering experience, including prior management experience.
You make the people and teams around you better through mentorship, collaboration, and guiding developers towards best practices.
You believe that team performance is even more important than individual performance, and have experience managing high-functioning teams.
You understand the "inclusion" part of Diversity & Inclusion and can help us maintain a great culture where the best ideas prevail.
This is an authentic Oscar Health job opportunity. Learn more about how you can safeguard yourself from recruitment fraud here.
At Oscar, being an Equal Opportunity Employer means more than upholding discrimination-free hiring practices. It means that we cultivate an environment where people can be their most authentic selves and find both belonging and support. We're on a mission to change health care -- an experience made whole by our unique backgrounds and perspectives..
Pay Transparency:
Final offer amounts, within the base pay set forth above, are determined by factors including your relevant skills, education, and experience.
Full-time employees are eligible for benefits including: medical, dental, and vision benefits, 11 paid holidays, paid sick time, paid parental leave, 401(k) plan participation, life and disability insurance, and paid wellness time and reimbursements.
Reasonable Accommodation:
Oscar applicants are considered solely based on their qualifications, without regard to applicant's disability or need for accommodation. Any Oscar applicant who requires reasonable accommodations during the application process should contact the Oscar Benefits Team (accommodations@hioscar.com) to make the need for an accommodation known.