Senior Software Engineer, Backend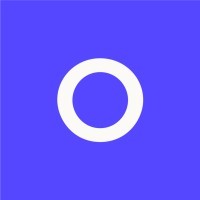 Oscar Health
Software Engineering
New York, NY, USA
Posted on Friday, August 12, 2022
Hi, we're Oscar. We're hiring a Senior Software Engineer for Data/Systems to join our Engineering team.
Oscar is the first health insurance company built around a full stack technology platform and a relentless focus on serving our members. We started Oscar in 2012 to create the kind of health insurance company we would want for ourselves—one that behaves like a doctor in the family.
About this role:
As a Senior Software Engineer, Data/Systems, you'll join a tight knit, passionate team, leading the designs of Oscar's next generation of feature rich, business essential services, data pipelines and architecture, and scalable infrastructure. You'll mentor engineers to help them design for stability, performance, and scalability across services or clients.
We take pride in our small teams (engineers <= 5), our efforts (deploys > 100/day), and our ambition (deployment frequency == everyday).
You will report into a leader on the Engineering team. This is a hybrid role. You will work part of the time in the New York City office and part of the time work-from-home/remote. #LI-Hybrid
The base pay for this role is: $156,560 - $205,485 per year. You are also eligible for employee benefits, company equity grants and annual performance bonuses.
What we're doing:
A search engine that connects members to the care they need when they need it.
A platform to securely, and automatically makes electronic payments to providers.
A pipeline to process and provide versatile and quality data to support the business
A system to price and adjudicate claims in real-time with startling accuracy.
A generalized platform to communicate with people through multiple channels, including email, snail mail, push notifications, and SMS.
Responsibilities:
Become the expert on your team's business and technical domains.
Lead the planning, execution and release of complex technical projects.
Work with partners, product managers, and designers to solve challenging problems.
Collaborate with other engineers on the team to improve technology and apply best practices.
Implement step-wise technical migrations of our existing services and applications.
Grow the team by attracting, onboarding, and coaching new/junior engineers.
Requirements:
You have 5+ years of professional software engineering experience, working with a variety of technologies, and have increasingly impactful accomplishments
You care about what you do.
You care about what we do.
You have experience proposing, experimenting, and iterating, whether it be a new shiny technology or an arcane, ill-conceived data structure; our company may be new, but the health industry isn't!
You have experience with technical contributions, improving the quality of what you create, and are excited to build fault-tolerant, and scalable software systems.
Anything else is a bonus. We believe diversity is an important ingredient in building something great. All backgrounds welcome.
This is an authentic Oscar Health job opportunity. Learn more about how you can safeguard yourself from recruitment fraud here.
At Oscar, being an Equal Opportunity Employer means more than upholding discrimination-free hiring practices. It means that we cultivate an environment where people can be their most authentic selves and find both belonging and support. We're on a mission to change health care -- an experience made whole by our unique backgrounds and perspectives..
Pay Transparency:
Final offer amounts, within the base pay set forth above, are determined by factors including your relevant skills, education, and experience.
Full-time employees are eligible for benefits including: medical, dental, and vision benefits, 11 paid holidays, paid sick time, paid parental leave, 401(k) plan participation, life and disability insurance, and paid wellness time and reimbursements.
Reasonable Accommodation:
Oscar applicants are considered solely based on their qualifications, without regard to applicant's disability or need for accommodation. Any Oscar applicant who requires reasonable accommodations during the application process should contact the Oscar Benefits Team (accommodations@hioscar.com) to make the need for an accommodation known.